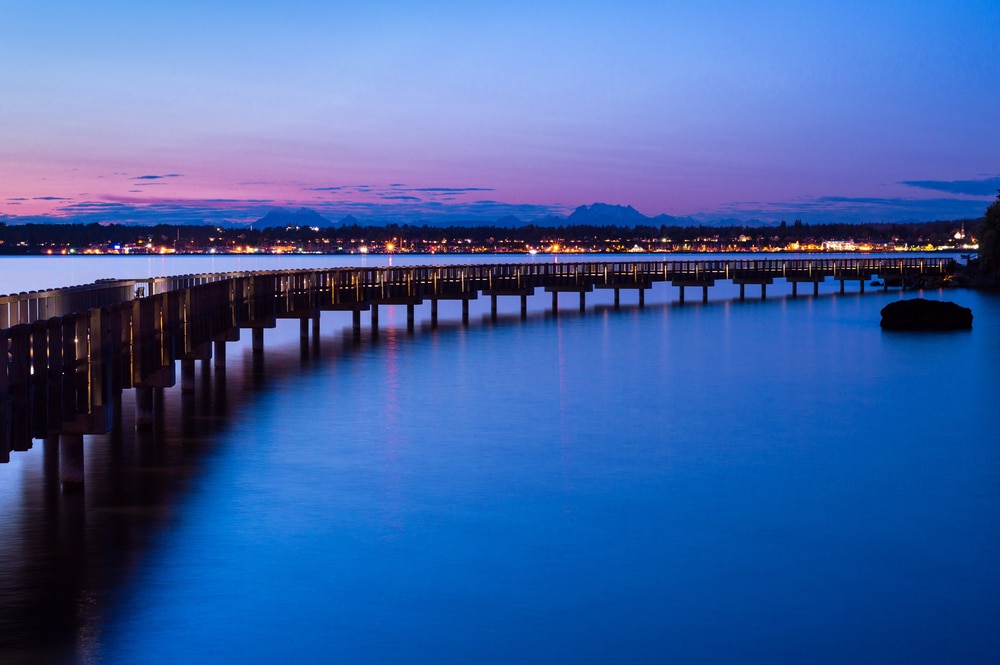 Immerse yourself in the captivating beauty of Bellingham, a city renowned for its breathtaking natural landscapes, thriving arts scene, and friendly atmosphere. If you're yearning for an unforgettable getaway in Washington, our charming Bellingham Bed and Breakfast is one of the best places to stay. We invite you to indulge in all of the best things to do in Bellingham on your adventure! Whether you're a couple seeking a romantic retreat, a family planning your next vacation, or a solo traveler in search of serenity, our doors are open, and your next unforgettable trip begins here.
Your extraordinary getaway in Washington starts the moment you step into our welcoming Inn. Our Bellingham Bed and Breakfast, rental cottage, or glamping lodge are more than just places to rest your head; each is a haven of comfort and relaxation. Our cozy rooms and attentive staff extend a heartfelt welcome, ensuring your stay is an absolute delight. Our two jewel box B&B rooms are beautifully appointed with modern comforts, and you'll love curling up in the evenings with a glass of wine and a restful night of sleep ahead of you. Start planning your next getaway in Washington, and book your lodging today!

Start Planning Your Getaway in Washington Today!
While our Bellingham Bed and Breakfast is a destination in itself, the city of Bellingham offers a plethora of activities and attractions. Whether you're seeking scenic beauty, culinary delights, or cultural experiences, Bellingham has something special to offer.
Here are the best things to do in Bellingham on your getaway to Washington:
Chuckanut Drive Scenic Route: Embark on a scenic drive along Chuckanut Drive during your getaway in Washington, one of the most picturesque routes in the Pacific Northwest. Marvel at breathtaking views of Bellingham Bay, the San Juan Islands, and the lush forests as you wind your way along the coastline.
Mount Baker: When the snow blankets the region, Mount Baker Ski Area comes alive with excitement. Skiing and snowboarding enthusiasts can carve through the deep powder and take on the challenging terrain. Whether you're shredding the slopes or enjoying a cozy lodge by the fireplace, Mount Baker is a winter wonderland waiting to be explored.
Boulevard Park: Enjoy a stroll at Boulevard Park, where you can walk hand in hand along the waterfront boardwalk, watch the sunset over the bay, and even have a picnic in the park—this is a favorite stop for those on a romantic getaway in Washington!
Whatcom Falls Park: Discover the natural beauty of Whatcom Falls Park. Explore the serene trails, cross charming stone bridges, and be captivated by the cascading waterfalls, which provide a romantic backdrop for a leisurely walk.
Bellingham Farmers Market: Bond over local flavors and artisanal treasures at the Bellingham Farmers Market. Sample fresh produce, artisan foods, and handmade crafts while soaking in the vibrant atmosphere.
Boundary Bay Brewery: Visit Boundary Bay Brewery for a cozy and laid-back evening. Enjoy craft beers, delicious pub fare, and live music, creating the perfect setting for a date night.
Bellingham Bay: Book a romantic sailing excursion on Bellingham Bay. Share the joy of gliding through the water and take in the stunning views of the bay and the surrounding landscapes. No getaway in Washington is complete without taking in these views of our pristine waterways.
Mountain Biking: Bellingham is a mountain biking paradise, and the fall season brings cool, crisp air and ideal riding conditions. Get your adrenaline pumping on the thrilling trails of Galbraith Mountain. The extensive trail system caters to riders of all levels, making it perfect for beginners and experts alike.
Art Galleries: Explore Bellingham's vibrant art scene by visiting local art galleries. Admire diverse artworks and engage in discussions about creativity, adding an artistic touch to your romantic outing.
Mount Baker Theatre: Plan a night at the Mount Baker Theatre to enjoy a live performance together. Whether it's a concert, theater production, or dance performance, the theater offers a touch of elegance and culture.
Wineries and Vineyards: Take a short drive to the nearby wineries and vineyards. Sip on fine wines and enjoy wine tasting experiences amid the scenic beauty of the Pacific Northwest.
Stroll in Fairhaven: One of our favorite things to do on a getaway in Washington is explore the charming historic district of Fairhaven. Wander through its quaint streets, visit boutique shops, and savor a romantic dinner at one of the district's cozy restaurants.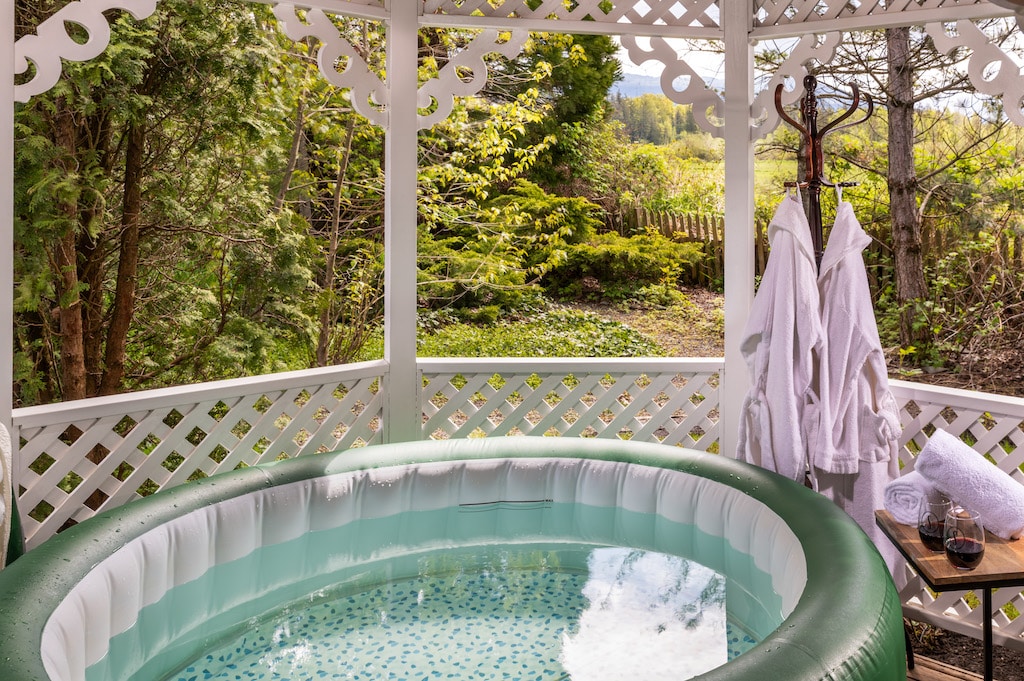 The Ultimate Adventure at our Bellingham Bed and Breakfast
Your most memorable getaway in Washington will include time out in the wilderness and in the downtown area with indulgent meals and drinks. After your adventures, you'll love returning to our Bellingham Bed and Breakfast for some downtime. Our indoor pool and outdoor spa are an oasis for relaxation, and if you're staying in the glamping lodge, you'll have a private hot tub all to yourself.
For those staying in our B&B Suites, check out our extensive collection of books, find a comfortable chair, and enjoy a glass of wine. And be sure to join us for a beautiful breakfast in the morning! We love to cook creative and classic dishes with seasonal and local ingredients whenever possible. We're happy to accommodate dietary restrictions with advance notice.
For those choosing our roomy cottage or glamping tent, each is fully equipped for cooking with ease. You'll love to relax the night away in your private accommodations or by our outdoor fire pit, which is the perfect place to spend the evening under the stars. We can't wait to host you at our Bellingham Bed and Breakfast on your next getaway in Washington; book your next stay today!