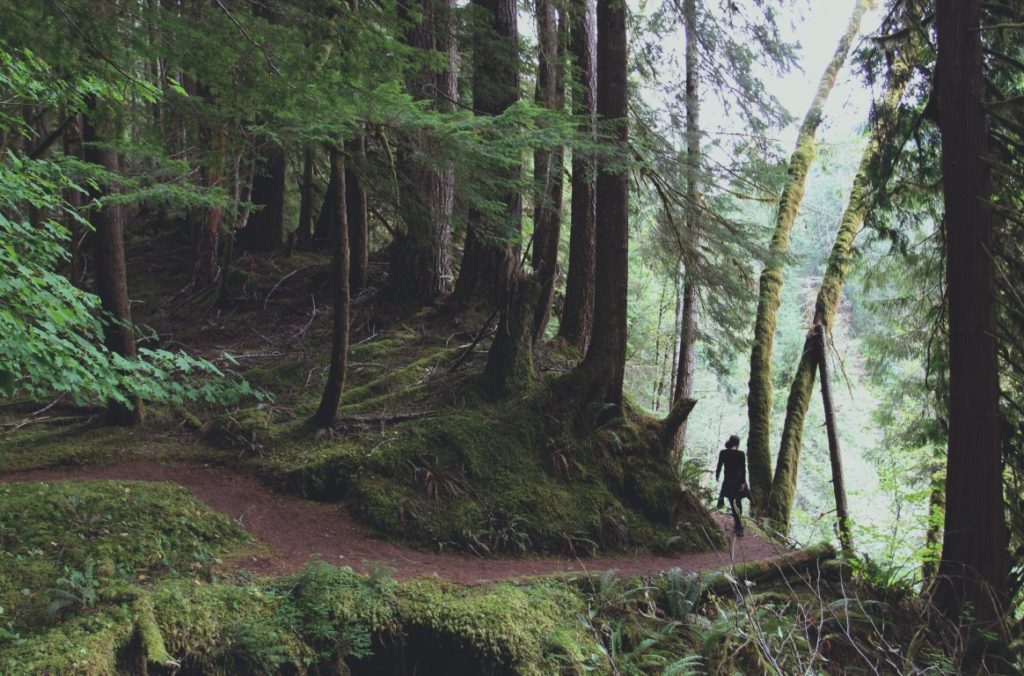 The beautiful Lake Whatcom Park in Bellingham offers a less crowded alternative to more popular destinations like Oyster Dome and Mt. Baker that also rivals in amazing views. The lake is a respite from the city that features hikes where you may discover a beautiful waterfall, wander lush forests, see breathtaking vistas and watch for different species of birds traveling through. Autumn at Lake Whatcom Park is especially magical due to the fall colors that are on display this time of year!
After a day of exploring the local gem of Lake Whatcom Park, you'll need a place to rest up and rejuvenate for your next day's adventure in the Bellingham area. At Sundara West Bed and Breakfast we are here to offer luxury and comfort all while being in close proximity to world-class outdoor adventure. Think of us as your basecamp for all of the incredible places to experience in this area. We want to provide you with comfortable and luxurious accommodations for your ultimate Washington getaway. If you want the best lodging in an unbelievably beautiful location, book your stay today!
Things to do at Lake Whatcom Park
Fall in Whatcom County Washington is a time of year when the temperature may go down, but the outdoor explorations don't stop! Leaves put on a show of color and the air feels crisp and fresh. Many people flock to the Mt. Baker area this time of year, but a hidden gem that offers spectacular views, fall color, and fewer crowds is Lake Whatcom Park.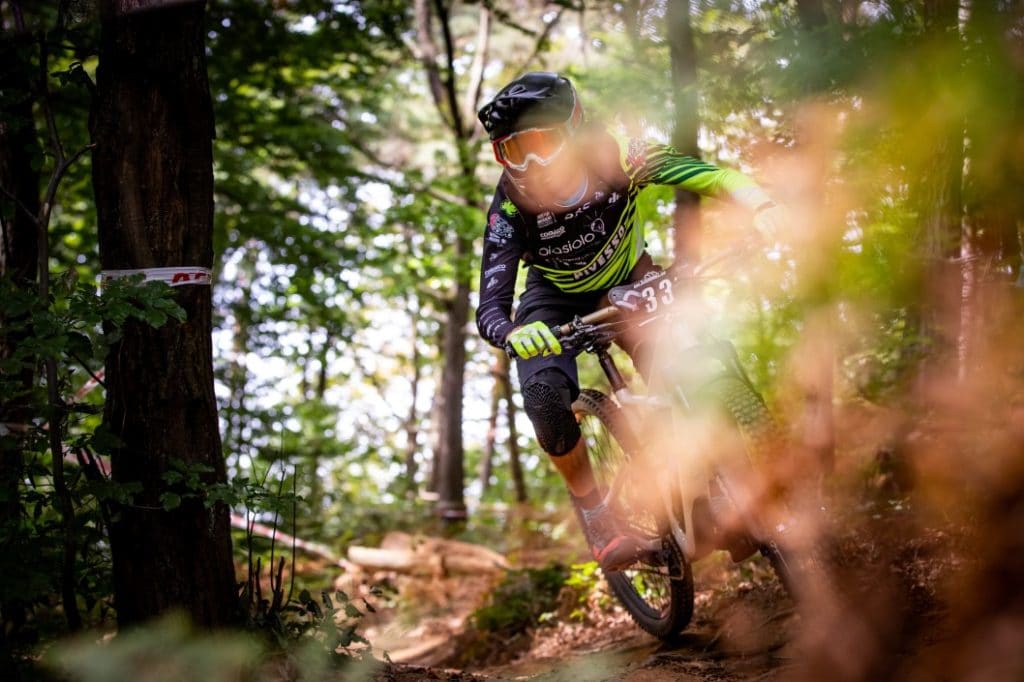 Lake Whatcom Park is a glacially carved out basin mostly fed by rainwater and mountain streams. For this reason, the area offers interesting topography and is home to a diversity of ecosystems and habitats. It is an important lake as it supplies water for over 60,000 people in the Bellingham area. Lake Whatcom Park was established in part to protect the precious water quality here. This non-motorized recreation area provides a place for running, hiking, biking, and horseback riding on miles of multiuse trails. Here are 3 fun hikes to go on this fall at Lake Whatcom Park!
The Chanterelle Trail was recently converted from a 5-mile roundtrip hike to a 10-mile roundtrip as part of a new recreation plan to create an extensive network of trails that will eventually include about 95 miles of multi-use trails in Lake Whatcom Park and beyond. The Chanterelle trail is a moderate trail that travels through a mix of forest types and ecosystems. This unique area supports a variety of wildlife as well. At the top of this hike, you'll be rewarded with a wide-open view od Lake Whatcom, the Cascade foothills, Bellingham Bay, and the San Juan Islands.
The Hertz Trail, along the shoreline, follows the former Bellingham and Eastern Railway. Due to the gentleness of the grade of the trail, it is a multi-use area where not only hikers, but mountain bikers, runners, and horseback riders can enjoy the trail as well. Visit the picturesque waterfall as well as the secluded beaches and coves tucked away along this trail. If you are searching for solitude in Lake Whatcom Park, this is the place to find it!
If you are looking to challenge yourself and get your heart rate up, going up to the summit of Stewart Mountain may be the hike you're looking for. This trail begins at the parking lot for the Hertz trail. You'll follow the wide-open service road called the Wickersham Truck Trail. You will work hard to get to the summit, but it will be well worth it as you'll see views of Mt. Baker, the twin sisters, Lake Whatcom, the San Juan Islands, and British Columbia's Gulf Islands. This is definitely a fun and rewarding hike in Lake Whatcom Park.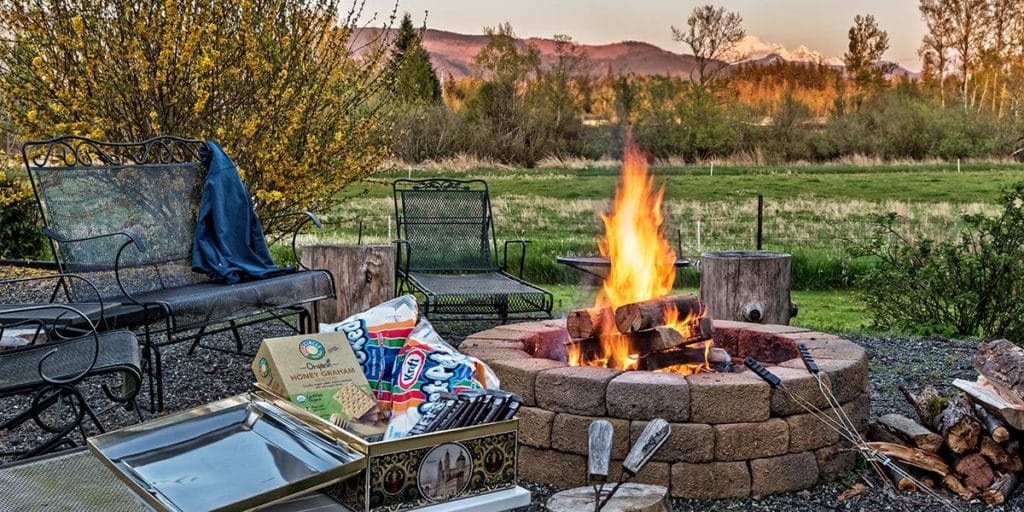 The Best Bellingham Lodging
After a day exploring Lake Whatcom Park by stretching your legs and hiking in the cool autumn air, you'll need a comfortable place to rest up. Our Washington bed and breakfast is the ultimate spot to relax in a quiet, elegant, and peaceful setting.
Our guest rooms offer luxurious bedding on king-size beds to help you get a glorious full night's sleep. Enjoy amazing views out of your windows of Mt. Baker. And now, for your year-round enjoyment, we are now pleased to offer year-round swimming in our pool and hot tub. There's nothing better for tired muscles at the end of  long day!
We can help fuel you up for your day of hiking and exploring with our hearty and tasty breakfasts. We try to provide local ingredients whenever possible so as to offer you the highest quality meals for your stay with us. If you want the best Bellingham getaway this fall, book your stay today!