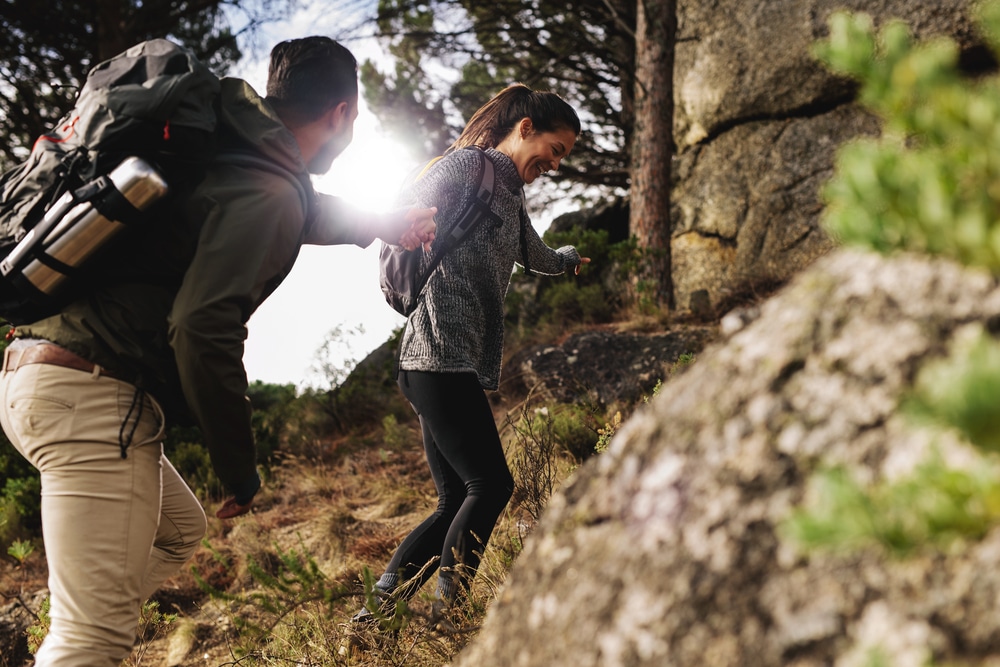 For those looking for a challenging and rewarding hike in the Pacific Northwest, the Chain Lakes Loop Trail is one of the most spectacular routes in the Mount Baker-Snoqualmie National Forest. Experience epic views of Mount Baker and Shuksan, North Cascades, clear alpine lakes ideal for a dip, and well-maintained trails winding through meadows, valleys, and forested trails. Spring is known for wildflowers, summer brings trail-side blueberry bushes, and blazing fall colors come to life in the autumn.
We suggest starting at Artist Point, driving east from Bellingham on the Mount Baker Highway (542) for 34 miles to the Glacier Public Service Center. Continue another 25 miles to the road's end at the large parking lot for the popular Artist Point Trail. The Chain Lakes Loop Trail can be accessed from three different parking areas—these areas are about an hour from our Bellingham Bed and Breakfast, the drive out is scenic, and the views on the trail are worth all the time it takes to get there.
Our Bellingham Bed and Breakfast is nestled on our quiet property—we're one of the closest luxury lodging options to the best trails in the Mount Baker-Snoqualmie National Forest. Whether you're looking for romantic rooms for two, family and pet-friendly accommodations, or a private glamping retreat, our property offers it all! Plus, you'll have access to our year-round indoor pool area and hot tub—the perfect place to relax after a day on the trails. Check out our upcoming availability and book your stay today!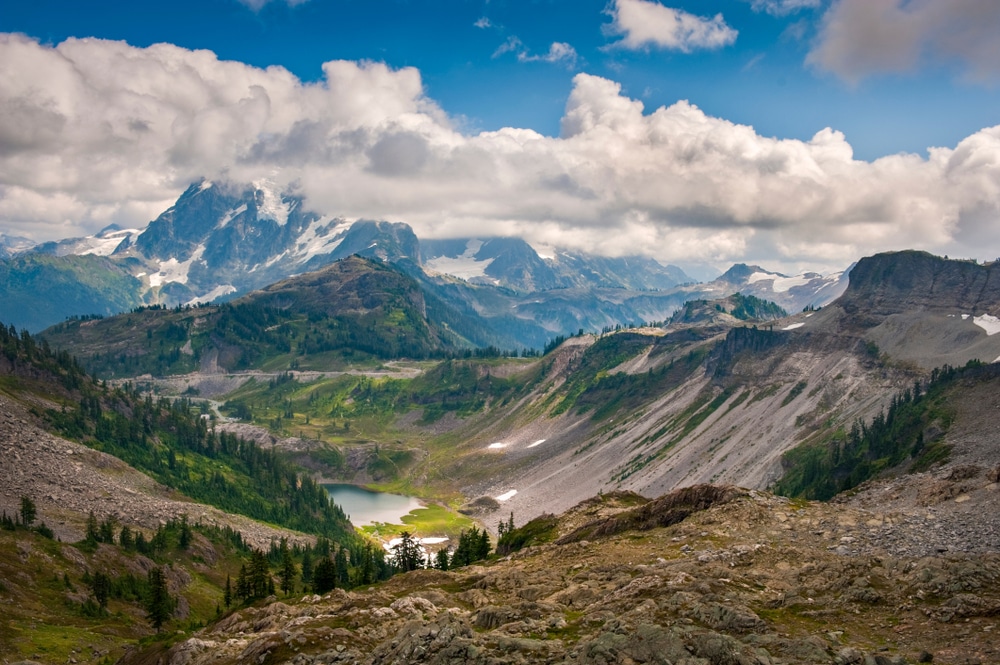 Your Guide to the Chain Lakes Loop Trail on Mount Baker
When visiting Mt. Baker-Snoqualmie National Forest, be sure to hike the Chain Lakes Loop Trail. Located at the end of the Mt. Baker Scenic Byway, this trail offers alpine lakes, stunning views, and a mountainous adventure perfect for a day hike. Here are some top reasons to hike the Chain Lakes Loop this summer!
The 6.2-mile Chain Lakes Loop Trail is renowned for its picturesque lakes, making it a unique, challenging, and memorable hike. Unlike most hikes that end at one lake, this one offers the chance to visit multiple lakes with jaw-dropping surroundings. For instance, Mazama Lakes may be the smallest, but they provide great views of Table Mountain. A side trail to Hayes Lake leads to a larger body of water with stunning views of the surrounding mountains, where you can dip your toes into the water. Be sure not to miss Iceberg Lake with its bright turquoise waters.
The loop offers different angles and perspectives of Mt. Shuksan, Mt. Baker, and other mountains. At Herman Saddle, you'll get a stunning view of the Chain Lakes from above, and Mt. Shuksan will be waiting to greet you. Don't forget your camera for this spectacular hike!
Depending on your preference, there are multiple ways to hike the Chain Lakes Loop Trail. You can start at Heather Meadows Visitor Center and take Wild Goose Trail to Artist Point, or begin at Artist Point after driving to the end of Mt. Baker Highway. Alternatively, you can opt for a one-way out to Bagley Lakes and back. Choose your own adventure for a memorable day!
The Chain Lakes Loop Trail is considered moderate; there are steep parts with rocky paths to traverse. We would suggest some level of hiking experience before attempting this loop! There are nearly 1,800 feet of elevation gain over the six miles of this route. Pros recommend packing water shoes, plenty of water, snacks, and preparing for possible weather changes.
After you've completed the amazing Chain Lakes Loop Trail, there's a lovely stop in Deming, WA, for a hearty meal and a beer. The North Fork Brewery offers a casual and rustic atmosphere, perfect for those who might be worn out from a long adventure! There's no better way to refuel: hot pizza and a cold beer. True beer enthusiasts will be highly impressed with the selection of vintage ales dubbed the "Beer Shire."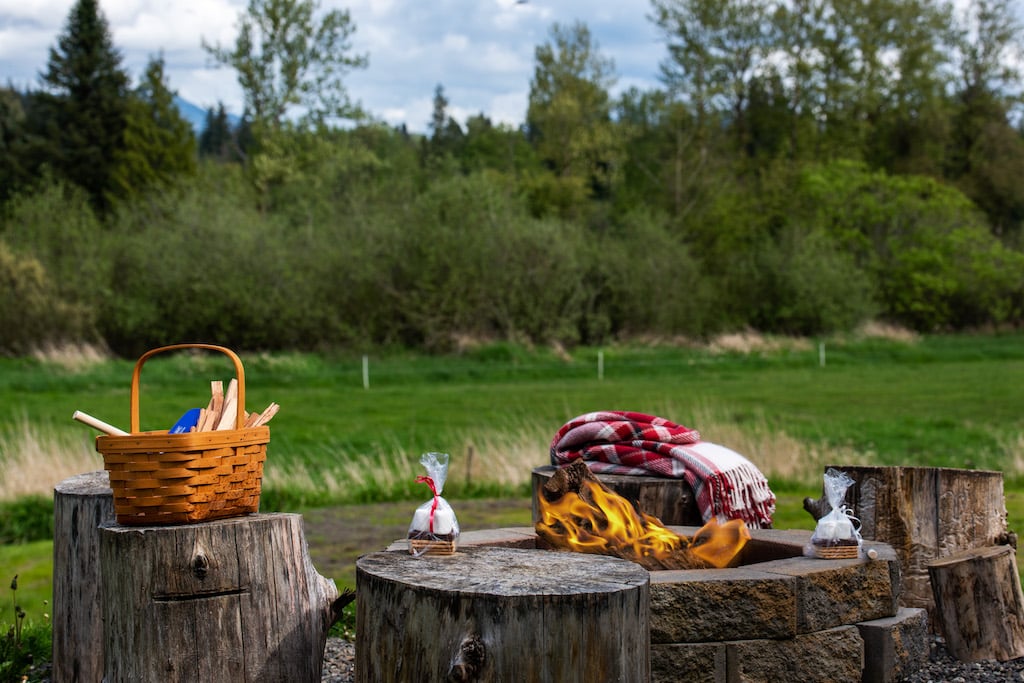 Our Bellingham Bed and Breakfast for Your Romantic Getaways
After a challenging and rewarding hike on the Chain Lakes Loop Trail, our Bellingham Bed and Breakfast will await your return. With only two jewel box guest rooms, you can rest knowing you'll never encounter unwanted noise or crowds. Our inn is the closest luxury accommodation to the Mt. Baker-Snoqualmie National Forest and the Mt. Baker area. We can serve as your base camp for all of your adventures and explorations. We offer a quiet, cozy, and comfortable ambiance where you can rest and relax.
As a guest at our Bellingham Bed and Breakfast, we'll treat you to a hearty breakfast each morning (included with your lodging) to help fuel you up for your explorations of the area. We love to support local vendors—most that are less than 20 miles from our B&B! Expect flavorful dishes like country-style scrambled eggs, lemon ricotta pancakes, and frittatas, to name a few, always paired with fresh, strong coffee, tea, or juices.
If you're looking for family-friendly lodging, our property also offers a cottage with three bedrooms, a full kitchen, and ample space to relax and refresh with your kids or friends. Those who book the cottage or our glamping cabin can access our beautiful indoor pool area—a fantastic oasis and the perfect place to rejuvenate after a long hike on the Chain Lakes Loop Trail. Make your reservations today!