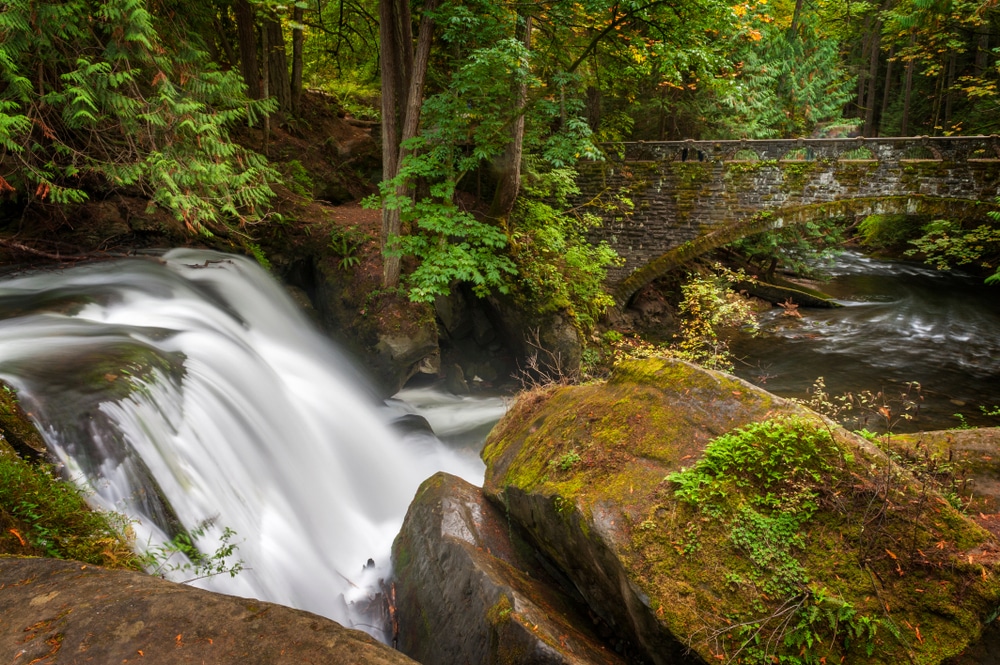 In the Northwest, we're known for our love of the great outdoors, and one of the most beautiful spots in Bellingham is Whatcom Falls Park. This 241-acre natural forest preserve offers visitors a quintessential Washington landscape: moss-covered rocks on a rushing stream with waterfalls and cascades, all surrounded by lush forests with a diverse makeup of evergreens and hardwood trees.
There's no shortage of great hikes near Bellingham to add to your itinerary, and Whatcom Falls Park happens to be the perfect place to start. The main attraction is, of course, the namesake 20-foot waterfall at Whatcom Falls Park. It is accessible via a short path from the parking lot or take the 4-mile Whatcom Creek Trail Loop, which is great for all skill levels.
Due to the sheer number of miles of hiking trails in this area, you could spend an endless amount of time exploring the wilderness. You'll want a comfortable and cozy place to make your home base, and our Bellingham Bed and Breakfast and mini-resort is just the place. We offer two private guest rooms, a spacious cottage ideal for families, and a luxurious glamping lodge. Check out our upcoming availability and reserve your lodging near Bellingham today!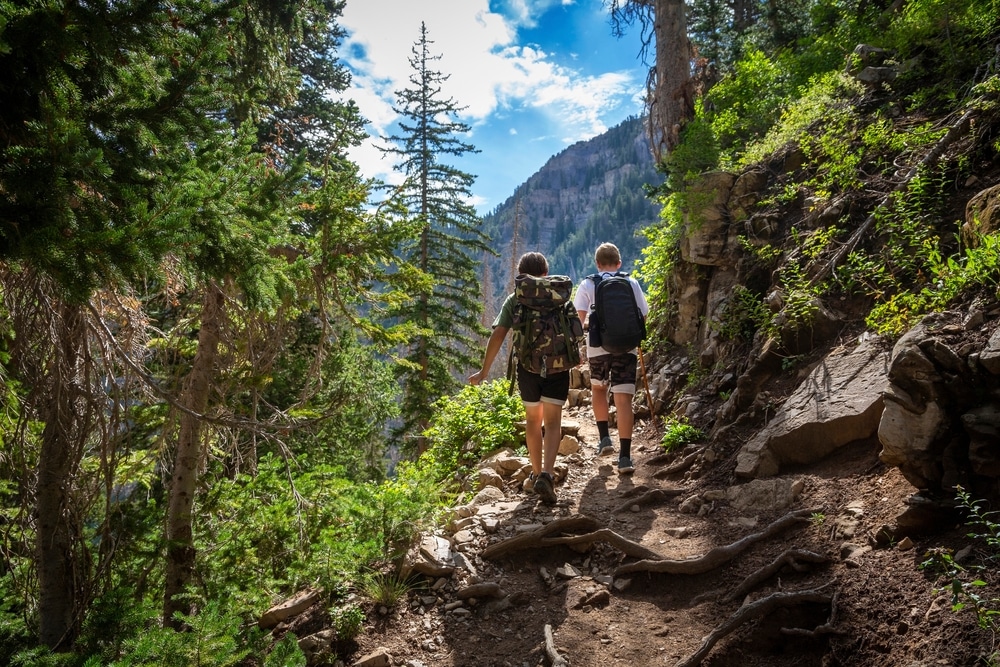 Explore Whatcom Falls & More Hikes Near Bellingham
Whatcom Falls Park is a must-see destination when visiting the Bellingham area! This unique place is located just east of downtown—one minute, you'll be surrounded by historic buildings, restaurants, and cafes, and the next, the lush green of Evergreens with the sights and sounds of nature.
While the waterfalls are the biggest draw to Whatcom Falls Park, there's more to explore beyond the initial cascades and streams. On a hot day, you'll likely see people swimming in the more mellow pools. There are fantastic birdwatching and wildlife opportunities along the five miles of curated trails. This trail system also connects to other hikes near Bellingham, including  Bloedel Donovan Park. Here you can relax in the sun at the beach on Lake Whatcom.
More Fantastic Hikes Near Bellingham to Explore:
If you were to combine the hikes near Bellingham in the Mt. Baker Snoqualmie National Forest, North Cascades National Park, Whatcom County, and the Chuckanut Mountains, there are hundreds of miles to explore. Aside from Whatcom Falls Park, here are five favorite hiking areas not to miss:
Mt. Baker Snoqualmie National Forest: The Artist's Ridge Trail is a popular one-mile hike near Bellingham for impressive views of Mt. Baker and Mt. Shuksan. You'll find interpretive panels along the way with educational tips, and if you're lucky, you might see mountain goats.
Mount Baker Highway/Glacier Area: There are many popular routes here; the Heliotrope Ridge leads to the closest and best views of glaciers. The moderate three-mile hike takes you through forests dotted with bright fall foliage, waterfalls, and streams. It's also one of the great hikes near Bellingham in springtime for wildflowers.
North Cascades National Park: This is one of the most untouched nature areas in the US, including Diablo and Ross Lake. There are many hikes near Bellingham to choose from here—super quick, easy jaunts like Happy Creek Forest Walk or longer, intense all-day hikes like the steep eight-mile round-trip trek to Hidden Lake.
Chuckanut Mountain and Larrabee State Park: You'll find a lot of pretty little lakes in this area. The Fragrance Lake Trail is just under two miles and is relatively steep. Or opt for the Clayton Beach Trail, a short half-mile down to the scenic waterway.
Stimpson Family Nature Reserve: You can stroll through a dense forest on this three-mile loop in the Sudden Valley area. There's a large beaver pond and newly installed wooden bridges for crossing over waterways.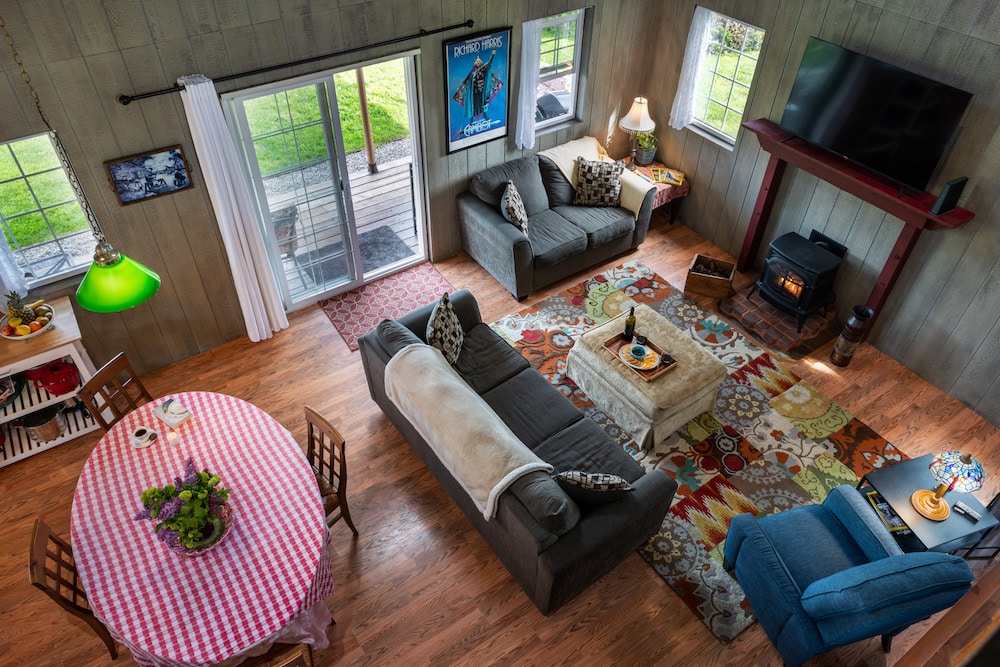 Family-Friendly Lodging at our Bellingham Bed and Breakfast
After you've burned off your energy at Whatcom Falls Park or on the other great hikes near Bellingham, the lodging accommodation of your choosing at our Bellingham Bed and Breakfast will be awaiting your stay. Depending on your plans, whether you're visiting for a couple's getaway, a family vacation, or even a solo retreat, we have a lovely option to fit your needs.
For those needing a family-friendly rental or something for a group getaway, our spacious three-bedroom cottage is the perfect location. You'll have a full kitchen, a private hot tub, access to our year-round pool area, and everything you need for bonfires in the evenings. There are plenty of games, a television, and ample space for family and friends to relax and reset.
We are the closest luxury Bed and Breakfast and mini-resort to the Mt. Baker-Snoqualmie National Forest. Stay with us when hiking, birding, kayaking, or just a quick weekend getaway into Bellingham. It's the perfect place to escape the busy day-to-day and feel whisked away into the beautiful Northwest scenery. Reserve your stay today!