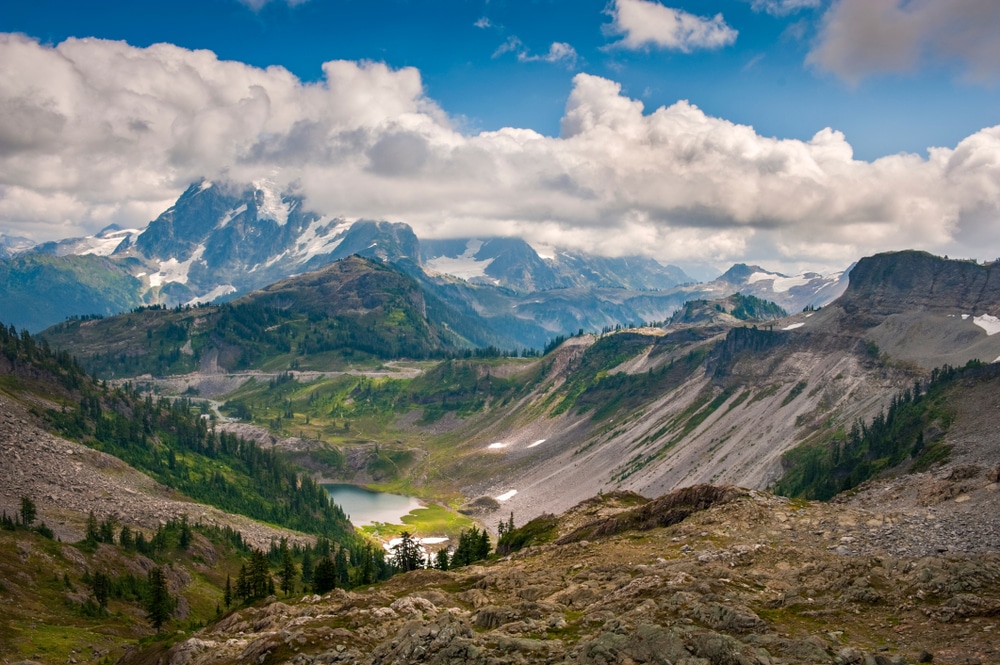 The Chain Lakes Loop is a classic and beautiful hike that is a must-do activity in the summertime! This alpine circuit includes massive mountain views, hiking past clear lakes, seeing incredible wildflowers, and blueberries along the way to snack on. This is the quintessential day hike that showcases some of the best wilderness in Washington State. It contains the best combination of exercise, mileage, and scenery. If you only have time for one day hike while you are here, Chain lakes Loop is the one to see!
Let our Bellingham bed and breakfast be your perfect getaway this summer! Our inn is the closest luxury accommodations to the Mt. Baker-Snoqualmie National Forest and the Mt. Baker area. We can serve as your base camp for all of your adventures and explorations. We offer a quiet, cozy, and comfortable ambiance where you can rest and relax. You'll feel rejuvenated after a great night's sleep in your private guest room filled with luxury amenities for your ultimate comfort. If you are ready for the best place to escape to near Bellingham and Mt. Baker this summer, book your stay with us today!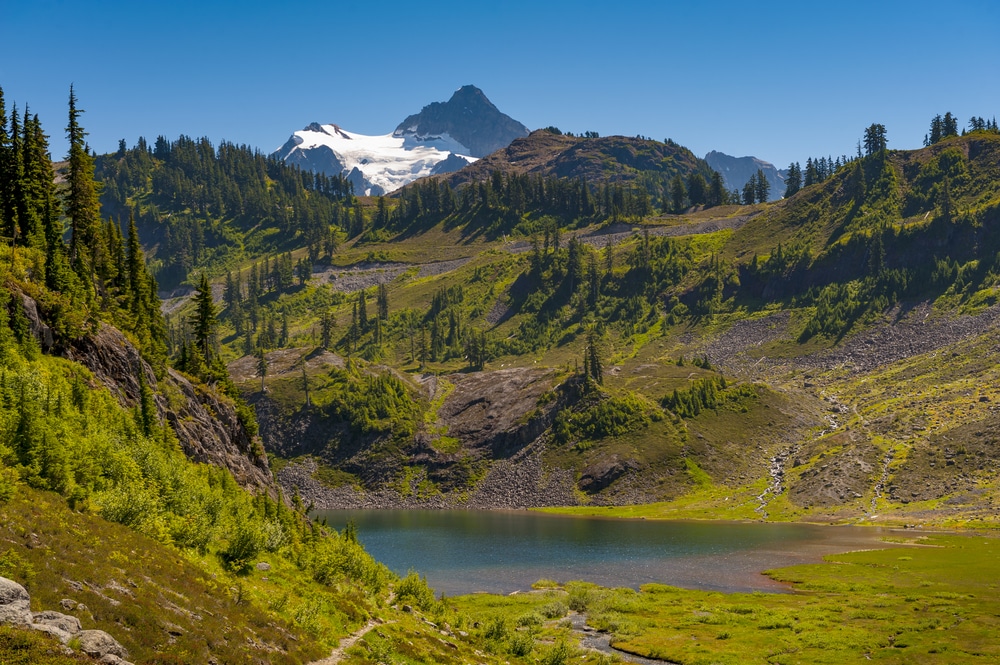 Hike The Chain Lakes Loop
There is no better way to get a sense of the Mt. Baker-Snoqualmie National Forest and the Mt. Baker area when you go for a hike on the Chain Lakes Loop. One of the most popular attractions at the Heather Meadows area the trailhead is located towards the end of the Mt. Baker Scenic Byway. This hike cannot be missed as it offers so many things a classic day hike should have. From alpine lakes to incredible views, and a trail that gets you out, up, and into the mountains this adventure is sure to be a highlight of your time here. Here are some of our favorite reasons to hike the Chain Lakes Loop this summer!
The picturesque lakes along the Chain Lakes Loop are what this area is known for, and for good reason. The abundance of beautiful lakes here makes this a unique and memorable hike. Usually, a hike ends at just one lake, but here you get the chance to visit multiple lakes with jaw-dropping surroundings.  For example, Mazama Lakes are the smallest but offer great views of Table Mountain. A side trail to Hayes Lake brings you to a larger body of water with stunning views of the surrounding mountains. One of the most stunning is Iceberg Lake with its turquoise waters.
Speaking of views, the Chain Lakes Loop is possibly the best place for mountain vistas in the Mt. Baker Area. All along the loop, you will see different angles and perspectives on Mt. Shuksan, Mt. Baker, and other mountains in the area. When you get up to Herman Saddle you'll get a breathtaking view of the Chain Lakes from above and Mt. Shuksan will be there to greet you. Don't forget your camera for this gorgeous hike!
There are several ways to approach the loop to hike in however you wish and you can always do an out and back. It's up to you how you experience the Chain Lakes Loop region.  You can start at the Heather Meadows Visitor Center and climb up to the Wild Goose Trail to Artist Point. You could also drive to the end of Mt. Baker Highway and begin at Artist Point. You may just want to go a one-way out to Bagley Lakes and back. Choose your own adventure for the most memorable day!
More Things to do on Mt. Baker This Summer
While the Chain lakes Loop is a highlight of the Mt. Baker area, there is still plenty of things to do on Mt. Baker that are just as memorable. You won't be disappointed as everywhere in mountain wilderness is jaw-dropping in its beauty. Here are some more things to do around Mt. Baker.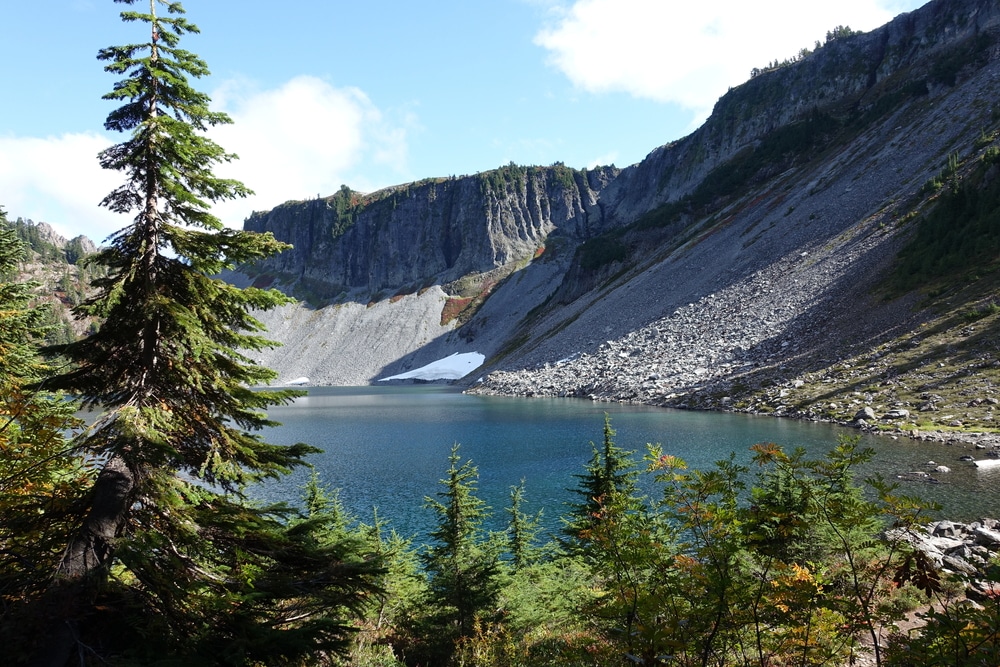 The Best Lodging Near Mt. Baker
After a day of adventure hiking the Chain Lakes Loop or any other amazing hike, you'll have peace of mind knowing that you are coming back to a quiet, elegant, and casual place to relax. Our Bellingham lodging is the best place for your ultimate escape this summer. Our guest rooms are set up with your comfort in mind and we offer amenities like luxurious bedding to rest upon, plush robes to unwind in, en suite private baths with organic, earth-friendly bath amenities, seating areas, and a great view of Mt. Baker out your window.
We serve a hearty breakfast to help fuel you up for your explorations of the area. Using a handful of local vendors that are less than 20 miles from our inn, we cook up dishes like country-style scrambled eggs, lemon ricotta pancakes, and frittatas to name a few items.
We are here to welcome you to our casual and beautiful Washington bed and breakfast near Mt. Baker. If you are ready for the perfect getaway where you can explore all day and relax all night, book your stay at our Bellingham accommodations today!