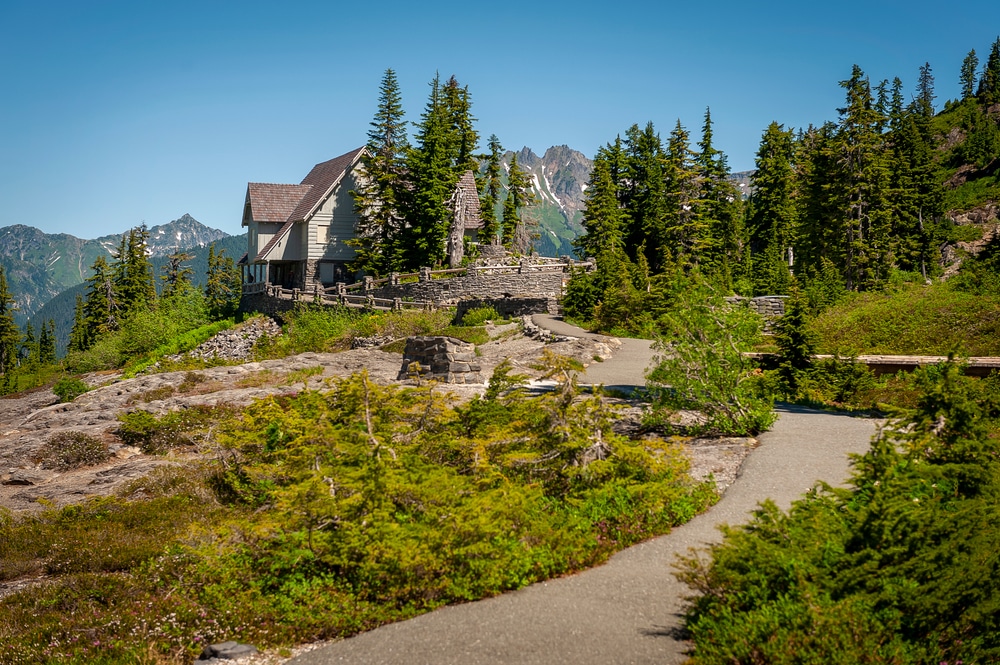 Heather Meadows in the Mt. Baker area is a must-see that you won't regret visiting especially during the magical summer months here! This area, in the Mt. Baker-Snoqualmie National Forest, includes spectacular scenery and is the start of many world-class hiking trails. Located at the eastern end of the Mt. Baker Scenic Byway you'll find glistening lakes nestled among some of the most impressive landscapes in the Pacific Northwest. A visit to Heather Meadows is sure to be a highlight of your time spent here! Don't miss out!
Let our Bed and breakfast near Mt. Baker be your perfect getaway this summer! We are the closest luxury lodging near the Mt. Baker-Snoqualmie National Forest and will provide a space for you to relax and unwind after a day of adventure. Nearby Bellingham includes many opportunities to get out and explore as well. Our quiet and tranquil inn can be your home away from home with all of the comforts you desire. Whether you want a romantic escape or a fun weekend with the family, we can set you up with the best experience here for you. If you want the perfect place for a summertime getaway to the Mt. Baker area, book your stay with us today!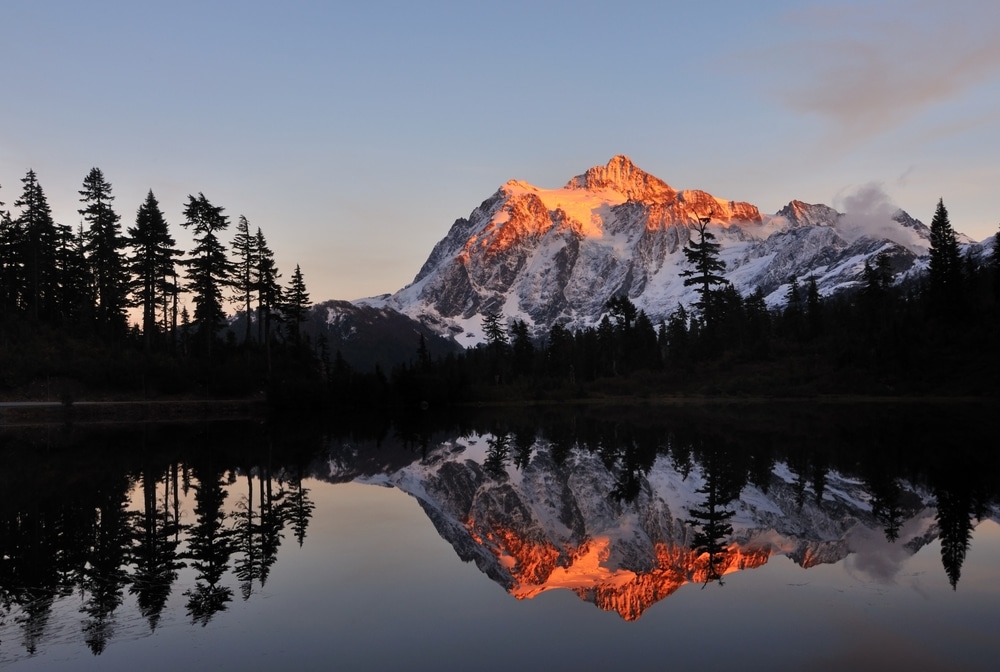 Visit Heather Meadows at Mt. Baker
Whether you have been here 20 times before or this is your first visit, Heather Meadows has a way of always being impressive during the glorious summer months! Here you can choose to sit back, relax, and take in the gorgeous scenery, or you can move your body along the many trails of the area. This world-class spot will definitely be an unforgettable part of your vacation. Here are 5 great reasons to be sure to visit Heather Meadows at Mt. Baker this summer.
Heather Meadows is a great place to start off visiting if you have never been to the Mt. Baker Area before as it has an incredible visitor center that was built in 1940 by the Civilian Conservation Corps as a ski warming hut. Here you can educate yourself through exhibits that detail the natural and cultural history of the area as well as get advice on which trail would be best to hike.
One of the most iconic places in the Mt. Baker-Snoqualmie National Forest is located at Heather Meadows. Picture Lake is one of the most photographed places in North America as this is the perfect spot to see Mt. Shuksan reflected in the water here. This beautiful centerpiece includes a universally accessible walking path with interpretive signs around the lake.
Near the Heather Meadows visitor center, you'll see the Austin Pass Picnic area where you can spread out a picnic lunch among the stunning surrounding scenery. This is a great option for unwinding and taking in the view.
Heather Meadows is an alpine wonderland during the summer! Wildflowers put on colorful displays, huckleberries, and mountain blueberries come out and are a sweet treat to find along a trail.  If you are willing to stay further into the evening, watching a sunset here is an unforgettable experience where you can watch as the mountains light up with alpenglow and you are not too far away from your car here.
The area of Heather Meadows is the launching pad for many incredible hiking trails that will take you out and into this impressive landscape.  Along the Fire and Ice Interpretive Trail, you'll get an insight into the geology of the area with expansive views along the way. Bagley Lakes Trail is another family-friendly hike along a lakeshore with Table Mountain and Mt. Herman towering above. Here you can link up with the beautiful and lake-filled Chain Lakes Loop.
More Great Areas to Explore Near Mt. Baker
Mt. Baker explorations seem to never end as there are a plethora of things to see and do here! Outside of the Heather Meadows area, you'll find more alpine wonders and mountain views. Here are some more great and unique areas to find adventure in near Mt. Baker.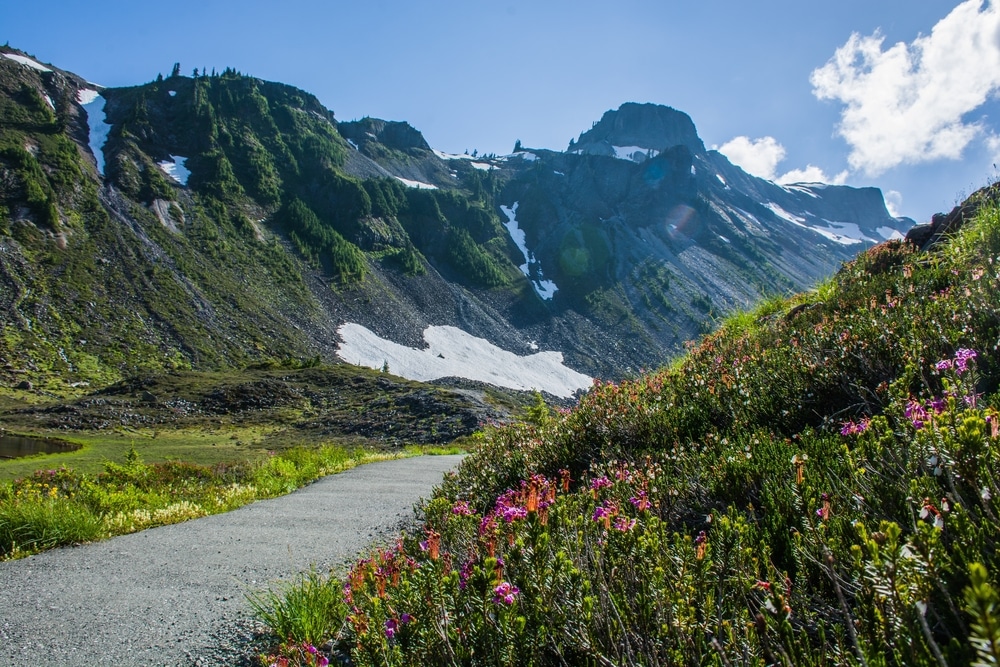 The Perfect Bellingham Lodging
Let our lodging near the Mt. Baker-Snoqualmie National Forest be your perfect escape this summer! After a day of exploration of Heather Meadows and the Mt. Baker area, you'll have peace of mind knowing that you are returning to cozy, comfortable, and quiet accommodations at the end of the day. Each guest room is elegantly appointed and set up with your ultimate comfort in mind.
You'll get a great night's sleep on your bed fitted with 500 ct bedding, enjoy your en-suite private bath with organic and biodegradable bath amenities, relax in your plush guest robe, and savor the views of the Mt. Baker area out your window. If you want the best place to stay as you explore Mt. Baker this summer, book your room today!