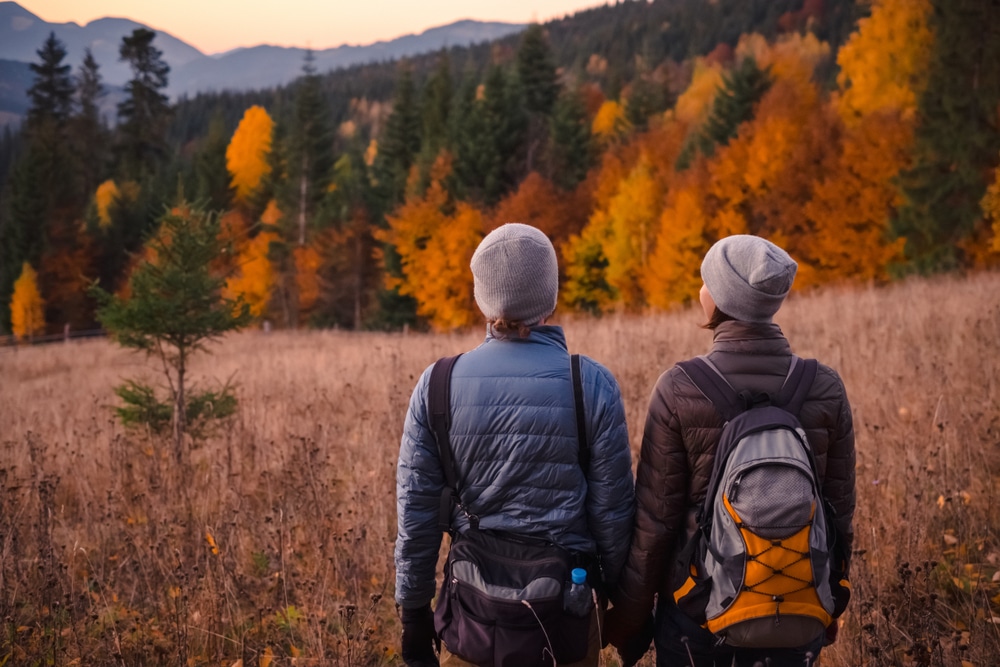 One of the best ways to explore the gorgeous northwest wilderness is on these hikes near Bellingham. There's a magical feeling in the woods in this area: tall old growth trees, mountain ridges for stunning views, and beautiful open glens for picnics. Hiking in Washington State is one of the most popular pastimes and many avid hikers head on these trails year round—rain, snow, or shine!
In fact, when you combine the hikes near Bellingham in the Mt. Baker Snoqualmie National Forest, North Cascades National Park, Whatcom County, and the Chuckanut Mountains there are hundreds of miles to explore. That's not even including the amazing trail system in the City of Bellingham, connecting green spaces and parks, where you'll find some of the most brilliant views of the mountain and the surrounding waterways.
Our Bellingham Bed and Breakfast is about 30 minutes from the city center, which actually puts us a bit closer to these hikes near Bellingham. Our space is the ultimate basecamp for a vacation focused on getting out into the great outdoors. Taking a warm swim in our indoor pool is the best way to end your day after time on the trails. Thankfully, fall is one of the best times of year to retreat to the Northwest. Start planning your next getaway and book your stay today!

7 Places for Hikes Near Bellingham for a Lovely Day Outdoors
Since there are hundreds and hundreds of miles for hikes near Bellingham it's a good idea to choose one of the popular state parks or forest areas and go from there. Make sure to pack appropriately, as Washington weather can feel as if it spans the seasons all in one day. Don't forget that layers are important here—happy hiking!
Here are seven places for great hikes near Bellingham:
Whatcom Falls Park: There's five and a half miles of trail through this woodland park with waterfalls, the babbling Whatcom Creek, and stone bridges. On a hot day you'll catch lots of visitor taking in dip in the small swimming hole areas.
Stimpson Family Nature Reserve: You can stroll though a dense forest on this three mile loop in the Sudden Valley area. There's a large beaver pond and newly installed wooden bridges for crossing over waterways.
Mt. Baker Snoqualmie National Forest:  The Artist's Ridge Trail is a popular one mile hike near Bellingham for impressive views of Mt. Baker and Mt. Shuksan. You'll find interpretive panels along the way with educational tips and if you're lucky you might see mountain goats.
Mount Baker Highway/Glacier Area: There are many popular routes here, the Heliotrope Ridge leads to the closest and best views of glaciers. The moderate three mile hike takes you through forests dotted with bright fall foliage, waterfalls, and streams. It's also one of the great hikes near Bellingham in springtime for wild flowers.
North Cascades National Park: This is one of the most untouched nature areas in the US, including Diablo and Ross Lake. There are many hikes near Bellingham to choose from here—super quick easy jaunts like Happy Creek Forest Walk or longer, intense all-day hikes like the steep eight-mile round-trip trek to Hidden Lake.
Lake Padden Park: This city park has a trail that wraps around the lake clocking in at 2.6 miles. The park trail is wide and accessible for all skill levels.
Chuckanut Mountain and Larrabee State Park: You'll find a lot of pretty little lakes in this area. The Fragrance Lake Trail is just under two miles and is relatively steep. Or opt for the Clayton Beach Trail, a short half mile down to the scenic waterway.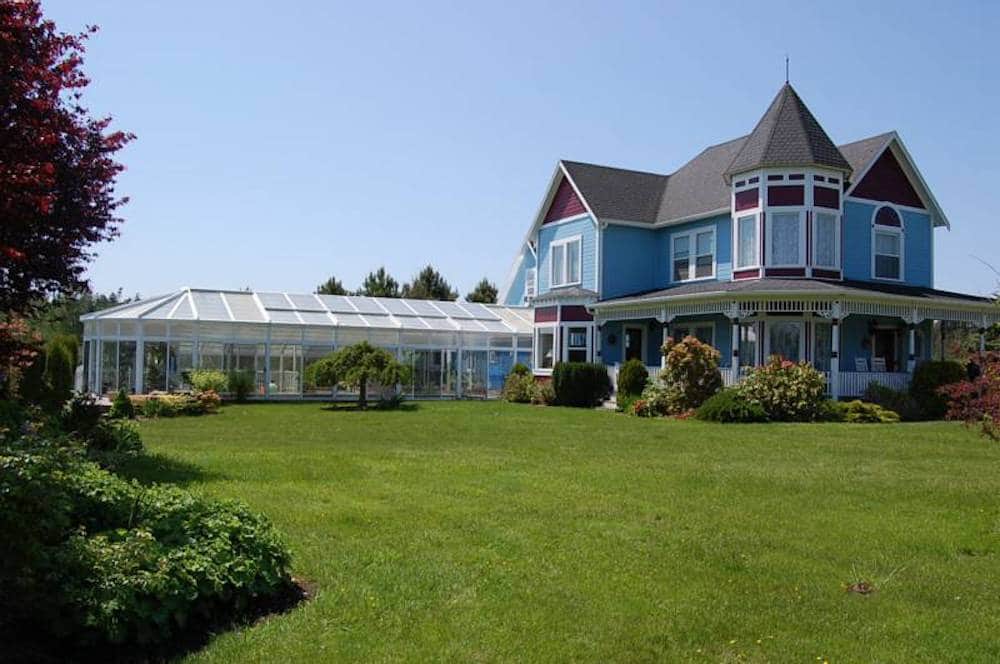 A Slice of Northwest Paradise at Our Bellingham B&B
Join us at our amazing mini-retreat in the heart of the Northwest at our Bellingham Bed and Breakfast. Our peaceful plot of land is home to our Inn with two fully equipped and cozy suites, a luxurious heated indoor pool (open year round), gardens with seating areas, and a fire pit perfect for night under the stars. There's no better place to retreat after a long day exploring the hikes near Bellingham.
Before you set out on your adventure each morning, join us in the dining room for a home cooked breakfast spread. Our menu is seasonally driven, but always includes products from local farms and businesses. Enjoy a steaming cup of Bellingham Coffee Roasters Joe, meats and cheeses from the nearby Ferndale, and produce from local farms. We can't wait to host you at our Bellingham Bed and Breakfast! Book you room today.