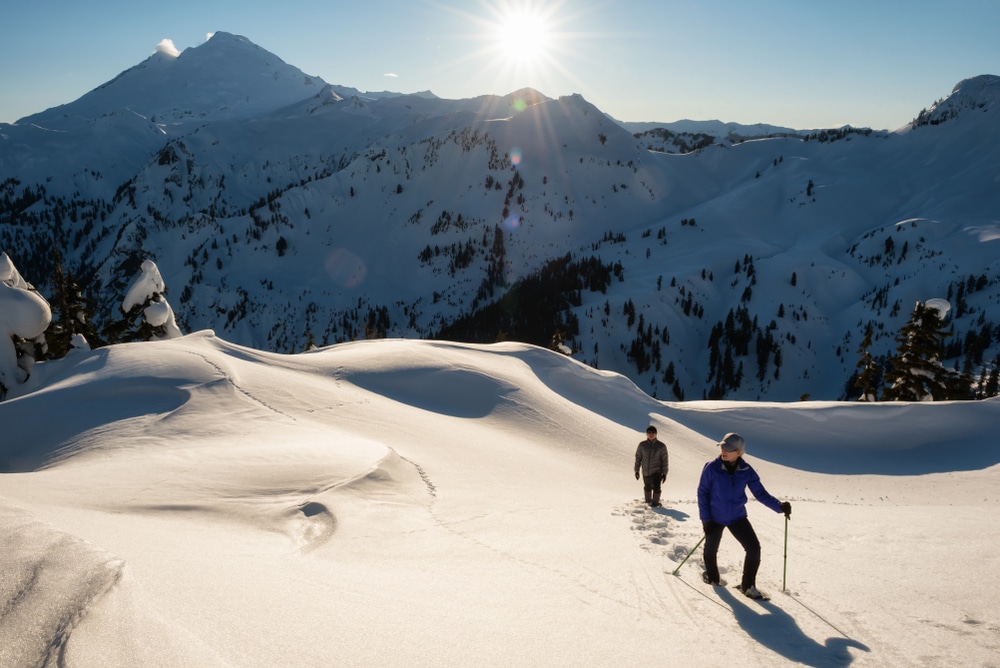 Snowshoeing at Mount Baker is a favorite pastime of visitors and locals alike in our neck of the woods. Lucky for us, Mount Baker has the deepest snowbase in North America—skiers and snowboarders flock from all over the world to get a chance to experience the freshest powder in the Northwest. This fantastic snowfall also translates to some excellent conditions for snowshoeing at Mount Baker. There are so many great trails to check out!
Let our Bellingham Bed and Breakfast be your perfect wintertime lodging! We're the ultimate location for exploring the Mt. Baker Area and the best place to call your "basecamp" for all your adventures. We also happen to be the closest luxury accommodations to the Mt. Baker-Snoqualmie National Forest. Our comfortable and cozy Inn is always a welcome sight after a long day snowshoeing at Mount Baker.
Time to start planning your next winter getaway; check out our availability in the New Year and book your next stay today!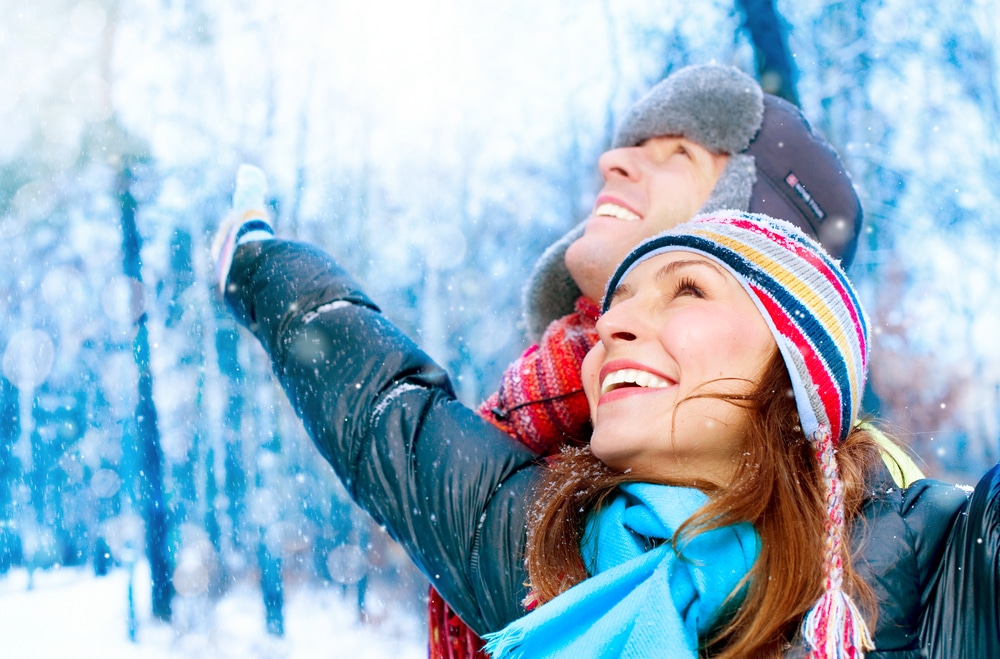 Snowshoeing at Mount Baker and More Activities in the Snow
Snowshoeing at Mount Baker is a family-friendly and inclusive activity for all skill levels. It's essentially hiking—just with a bit of extra gear. Snowshoes give you a broader base at your foot to distribute your weight more evenly across the snow; while it's a fantastic workout, it helps to ease the feeling of having to trek through the snow.
Here are five trails near our Bellingham Bed and Breakfast for fun snowshoeing at Mount Baker:
Salmon Ridge SnoPark: Take a scenic hour's drive to this snowy area at Mount Baker, located at mile 46 of the Mount Baker Highway. You'll find plenty of groomed cross-country ski trails, which are also ideal routes for snowshoeing at Mount Baker. This area is often still covered in powdery white snow well into the early months of spring.
Hannegan Pass Road: This area is well-known for being easily accessible and family-friendly. The first mile of the trail is an easy trek with stunning views of Mt. Shuksan and the Nooksack River.
White Salmon Road: You'll find a relatively level and easy trail here for beginner snowshoeing. There's ample parking at the White Salmon Ski Area, and the trek begins with a steep access point but then mellows from there, known as Ridge Road. The White Salmon Day Lodge is a great stop post-winter hike for a much-earned beer and a basket of hand-cut French fries.
Artist Point Snowshoe: This trek is a four-mile roundtrip trail with about 1000 feet of elevation gain. It's a popular destination, so thankfully, there is almost always a visible track to follow. You'll find some of the most beautiful views here and expect to see a lot of snow! While Artist Point is doable for beginner snowshoers, you will encounter a few challenging obstacles, so it's best to be prepared.
Heather Meadows Visitor Center: This area is included in the Mount Baker Ski Area and offers many winter activities. You'll be able to book guided snowshoeing excursions with a seasoned host, which gives beginners an excellent opportunity to explore safely.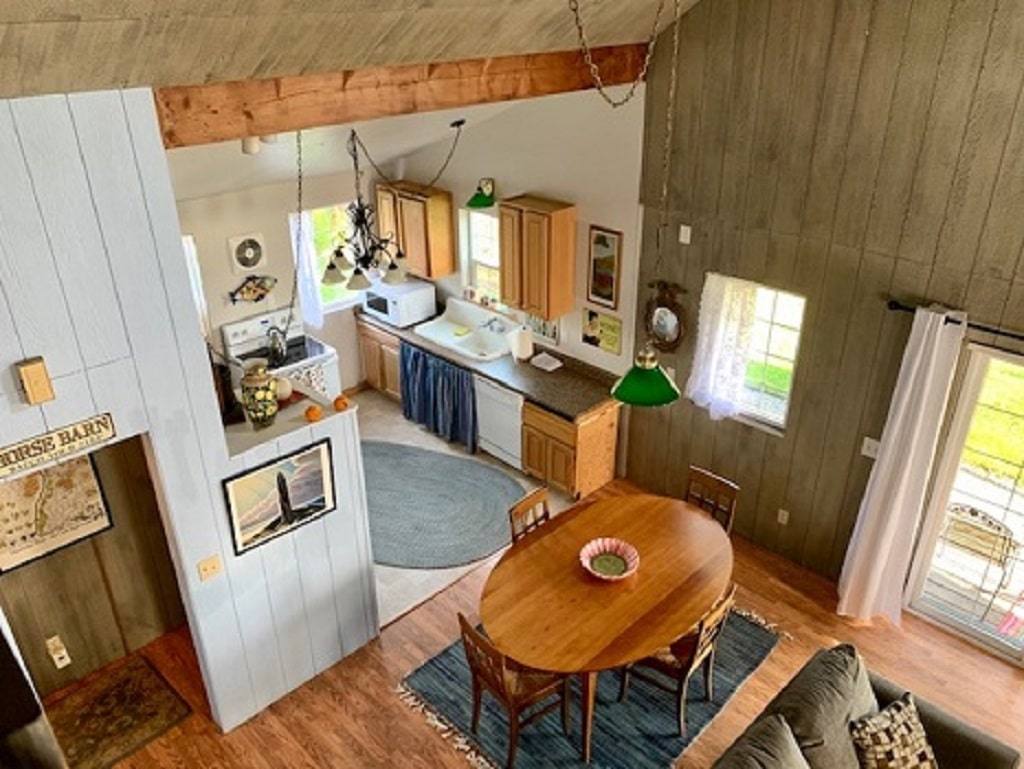 Cozy Lodging Near Mount Baker Attractions
As a guest at our Bellingham Bed and Breakfast, you'll see that we have three unique accommodations here. Our lovely Inn with two beautifully appointed master suites, a separate two-bedroom cottage, and a newly designed glamping tent (bookings to begin in the new year). These three options make our resort one of the best places to stay for snowshoeing at Mount Baker and other winter recreations. You'll absolutely love soaking in the hot tub or enjoying our indoor pool after a day out in the cold.
Each morning we offer our B&B guests a scrath-made breakfast prepared with local ingredients, family recipes, and the utmost care. There's not much better than ensuring our guests are nourished and ready to set out on all the adventures this area holds. Get your next Washington winter getaway on the books today!