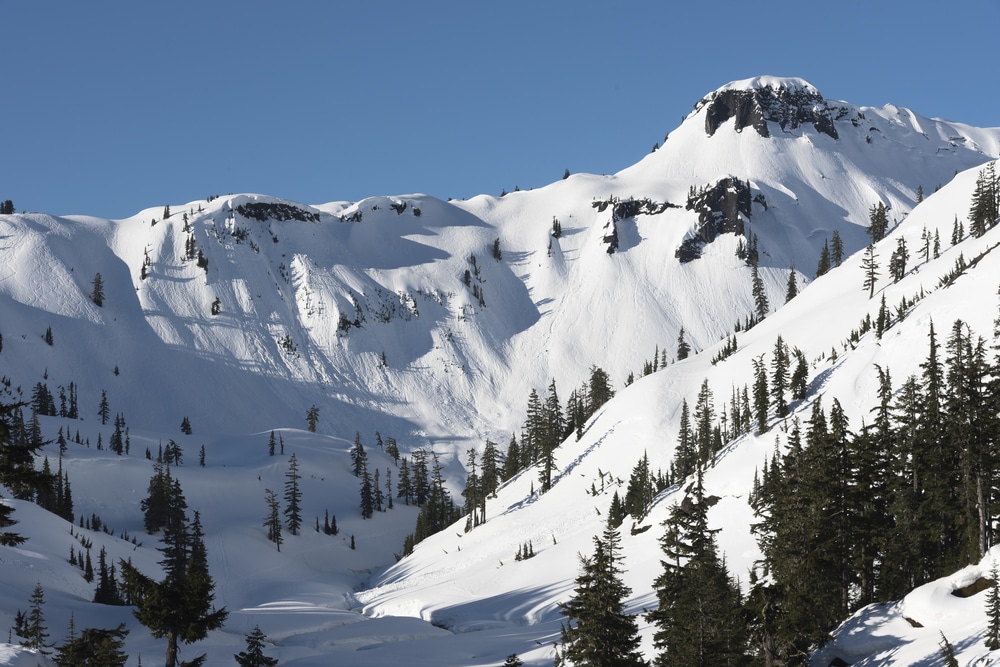 With ski season just around the corner, it's time to get your Mount Baker Lodging on the books now. The Mt. Baker Ski area is known for its record-breaking snowfall. On average, it receives more inches yearly than any other resort in the country, which translates to more extended and more enjoyable skiing, snowboarding, and winter activities. Not to mention, this area of the Northwest is as picturesque as it gets with snow-capped mountains and lush evergreen forests.
Thankfully, our Bellingham Bed and Breakfast is the ideal place for Mount Baker lodging. Our location in the charming town of Everson, WA, puts you in the perfect place to explore the great outdoors while still close enough to Bellingham proper for fantastic restaurants and bars and arts and cultural attractions. You'll be tucked away from all of the hustle and bustle at our Mount Baker lodging with exceptional amenities and perks to make your stay the best it can be.
One of our favorite features of our Mount Baker lodging is our hot tub and indoor heated pool; these are the best places to retreat after a long day on the slopes at Mt. Baker Ski Area. You'll also love to relax in our cozy and comfortable guest suites, all equipped with fine linens, plush robes, and private baths with luxury soaps and lotions. Join us in the beautiful countryside of the Northwest and book your next stay today!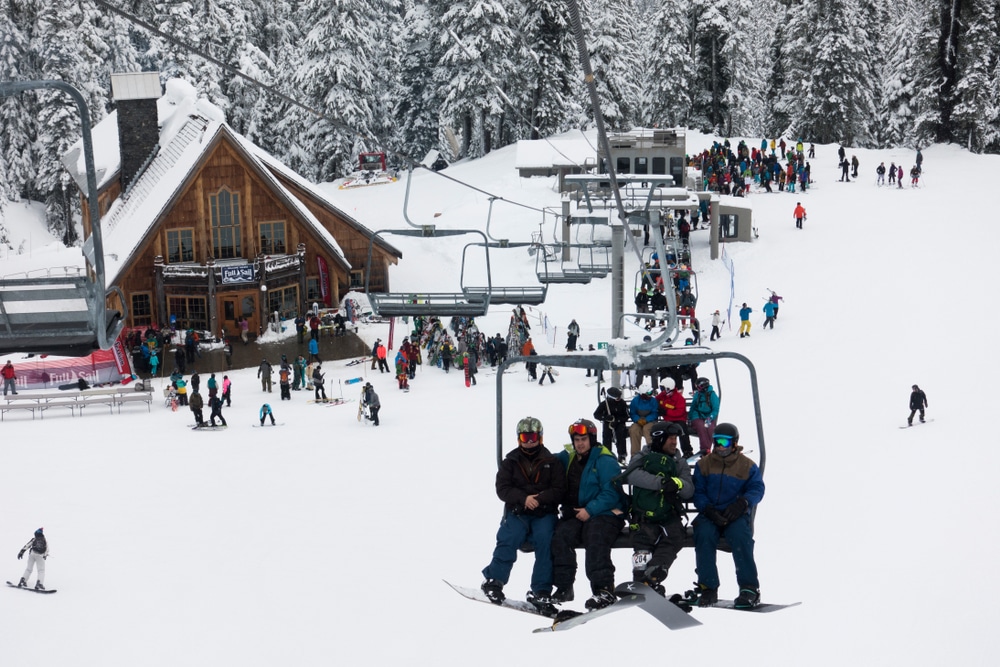 Fun Wintery Things to do near our Mount Baker Lodging
Spending a day out in the snow is one of the most exhilarating feelings! Thankfully, in our neck of the woods, snow is in abundance and there's no shortage of exciting activities to explore.
Head to the Mount Baker Ski Area for thrilling runs, challenging inbound routes, and access to backcountry opportunities. The White Salmon Day Lodge is an excellent stop for a local craft beer and hand-cut french fries after a day gliding down the mountain.
If you're not much for the rush of downhill skiing or snowboarding, then snowshoeing trails might be more your speed. Thankfully, there's a bunch to explore! Artist's Point is a popular trail with stunning views of the mountain peaks and canyons. Even in a warmer winter, there's bound to be snow on this route.
There's a great place for family-friendly tubing and sledding on the three-story slopes just below the Mt. Baker Ski Area. It's the perfect activity before heading back to our Mount Baker lodging for hot chocolate and s'mores.
A fantastic place for cross country skiing is at Salmon Ridge Sno-Park, contained within the Mt. Baker-Snoqualmie National Forest, where you'll find more than 15 miles of groomed and maintained ski and skate trails.
If you're all tuckered out from outdoor recreation, there's always lovely shopping in downtown Bellingham and Fairhaven for beautiful handmade gifts, unique finds, and holiday decor. The charming streets are festive with sparkling lights and holiday cheer.
After burning all of those calories out in the snow, there are plenty of decadent and delicious dining options at the impeccable restaurants in Bellingham, which are super cozy in the winter.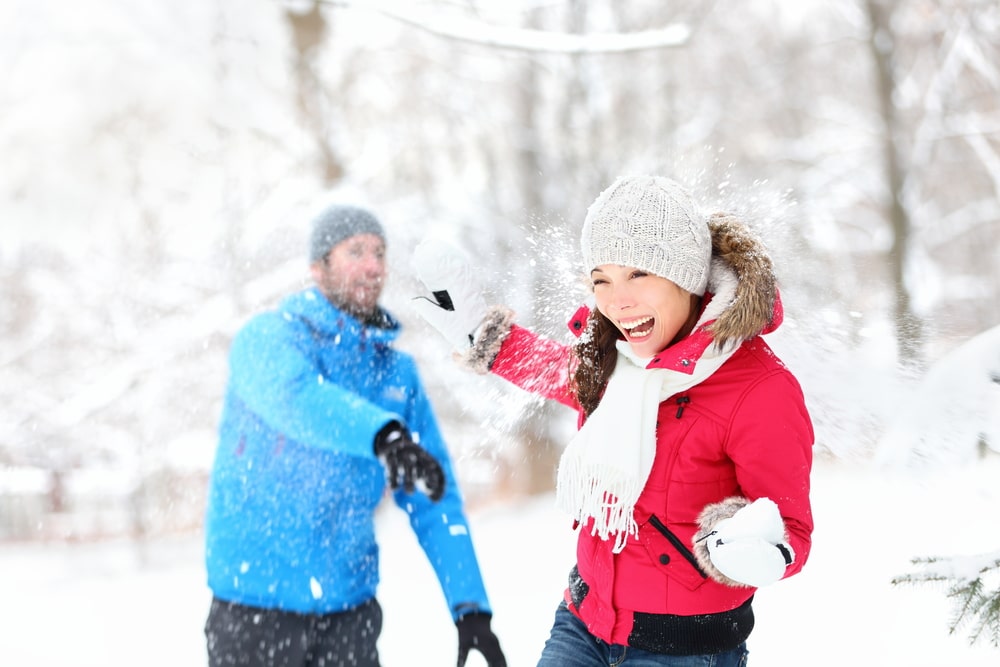 Winter is a beautiful time to reconnect and relax with your special someone. Our Mount Baker lodging is the ideal space for romantic getaways. We also have three distinct ways to stay with us, from our beautiful jewel box bed and breakfast suites, cozy two-bedroom cottage with all of the amenities, and our brand-new glamping tent (we're just putting on the finishing touches!)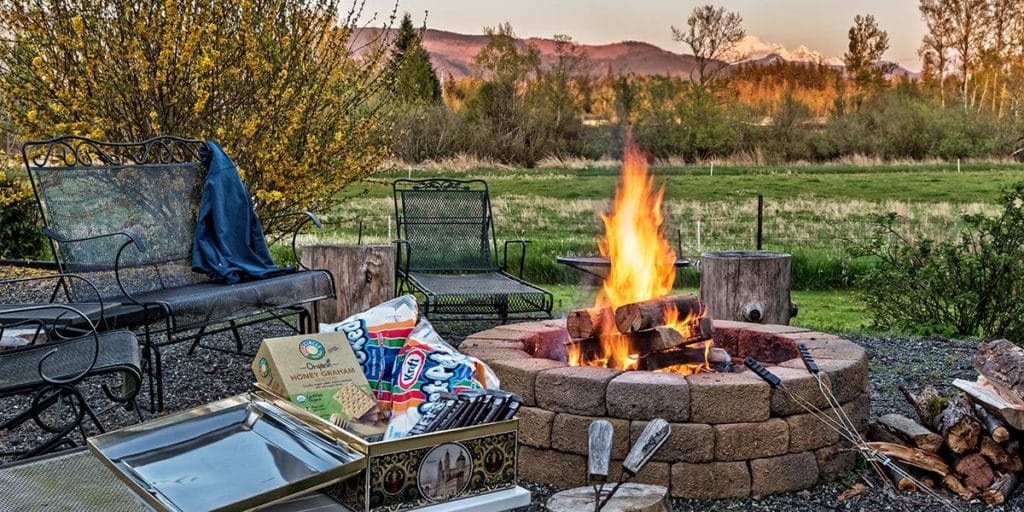 Retreat to our Mount Baker B&B After a Day on the Slopes
Any time of year, one of the best places to relax at our Mount Baker lodging is by our backyard fire pit for s'mores, warm beverages, and lively conversation. You'll see the stunning mountains off in the distance, sit back, and feel a world away from everyday life. We encourage all of our guests to make our space their own, from the beautiful grounds, cozy common areas, and pool room.
Each morning allow us to treat you to a scratch-made breakfast with local and seasonal ingredients whenever possible. Our menu changes daily but always includes a first course of yogurt, granola, and fruit with a second course with a hot entree. Freshly brewed coffee and squeezed juices too! We can't wait to host you at the best Mount Baker lodging for your next ski vacation. Check our availability and book today!