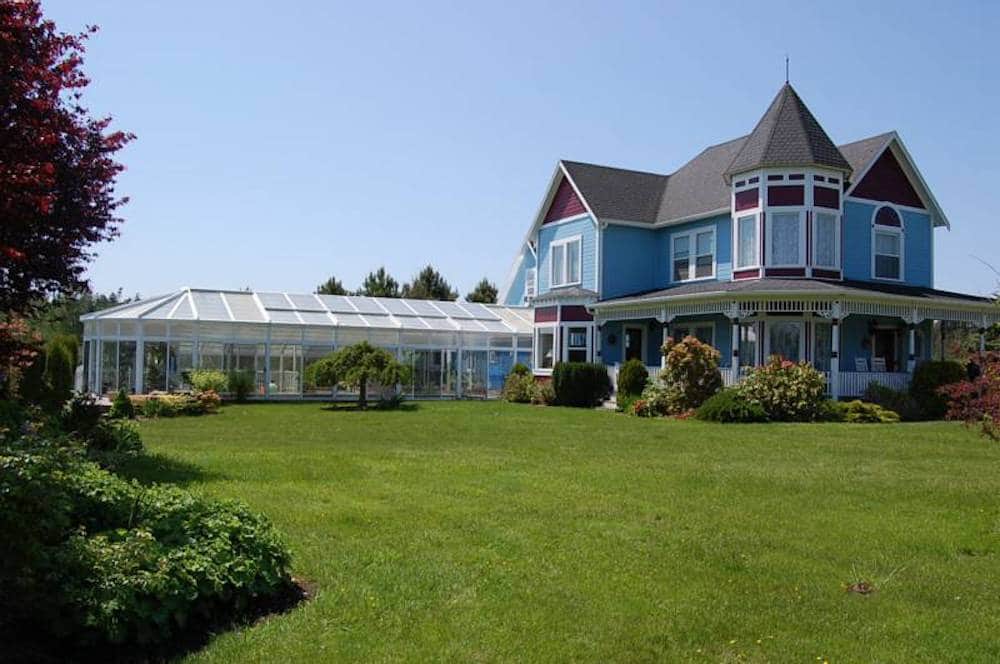 It's only one month into the new year, but it feels like the perfect time for a vacation. Thankfully, our Bellingham Bed and Breakfast is one of the best places to stay in Washington State for a completely private getaway. Our location in Northern Washington is an outdoor lover's paradise, but you'll also find some great spaces to relax and unwind. Especially as a guest at the Sundara West Bed and Breakfast!
Our beautiful Victorian-inspired home offers the perfect reprieve from the toils of work and the stresses of everyday life. We have three lodging options on our property—two stunning guest suites in our B&B, a private 1,200 square foot cottage, and a glamping cabin. Whichever option you choose, you'll have access to our beautiful garden grounds, indoor heated pool (open year-round), and our outdoor fit pit area.
Our B&B guests are treated to a lovely breakfast each morning, with tried and true family recipes. The options change daily, but some of our favorite dishes to prepare are lemon-ricotta pancakes, country scrambled eggs and frittatas. We love to support local vendors whenever possible, so our menu reflects that with local farm-fresh eggs, Hempler's meats, cheeses from Appel Farms, and Bellingham Coffee Roasters.
Start planning your next getaway to one of the best places to stay in Washington State, and book today!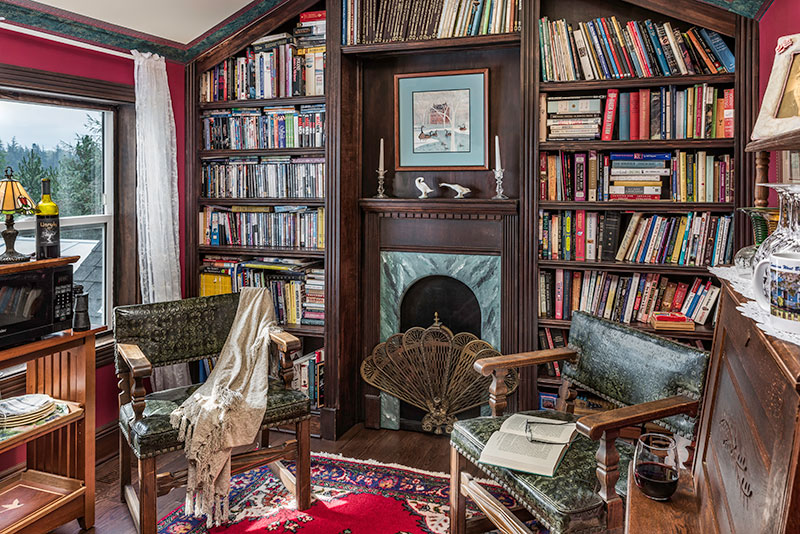 One of the Best Places to Stay in Washington State
For our guests that might only have a weekend getaway available for their next retreat, we can provide an excellent itinerary for your time here. Thankfully, our location near Mount Baker and downtown Bellingham makes us one of the best places to stay in Washington State for a quick vacation.
Here's an idea of what your time could look like on a stay at our Bellingham Bed and Breakfast:
Day 1: Check-in & Relax
Our check-in time is as early as 3 pm, giving you the whole afternoon to explore and settle in.
For dinner, check out the selection of restaurants just about 10 minutes away in downtown Everson WA. Take your pick from German fare at Herb Niemann's steakhouse, or grab a few savory pasties from Holly's Meat Pies—a local favorite! Enjoy your meal out, or feel free to bring it on back to our Inn.
Save room for dessert and roast marshmallows over the open fire. Stay out until the stars emerge in the vast clear skies and star-gaze before returning to your suite.
Day 2: Enjoy the Outdoors
Wake refreshed and ready to start your day with freshly brewed coffee and a beautiful and thoughtfully homemade breakfast in our dining space. It's the ideal way to fuel up before heading out to explore the great outdoors!
Our Bellingham Bed and Breakfast is one of the best places to stay in Washington State for hikers and outdoor enthusiasts. Head out to the Mt. Baker-Snoqualmie National Forest—one of the most visited forests in the country. You'll find rivers, lakes, mountains, and some of the most stunning views in our area.
After a long day hiking through the woods, there's no better place to rest your tired muscles than our indoor heated pool and hot tub.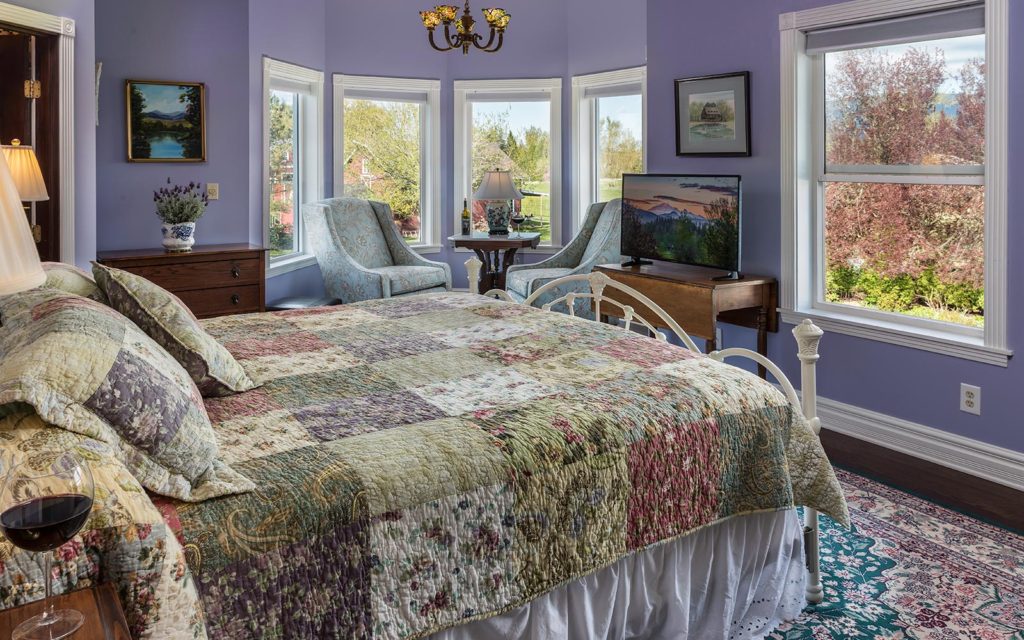 Day 3: Explore Bellingham
After joining us for another perfect breakfast, head on out to the Fairhaven District in Bellingham, this historic neighborhood is home to unique cafes and coffee shops. And a great selection of local shops and boutiques selling handmade wares, home goods, and Washington-focused souvenirs.
A favorite Bellingham restaurant for a romantic dinner is The Black Cat. This bistro is located on the 3rd floor of a historic brick building, which imparts old-world charm for your special dinner for two. Enjoy classic American dishes like shrimp cocktail and Dungeness crab cakes over candlelight.
Head on back to our Inn for a relaxing evening with a movie or curled up with a good book for your last night with us. Check-out is at 11 am unless we don't have another guest reservation, then you're welcome to take your time. We often hear from our guests that they're not ready to leave one of the best places to stay in Washington State!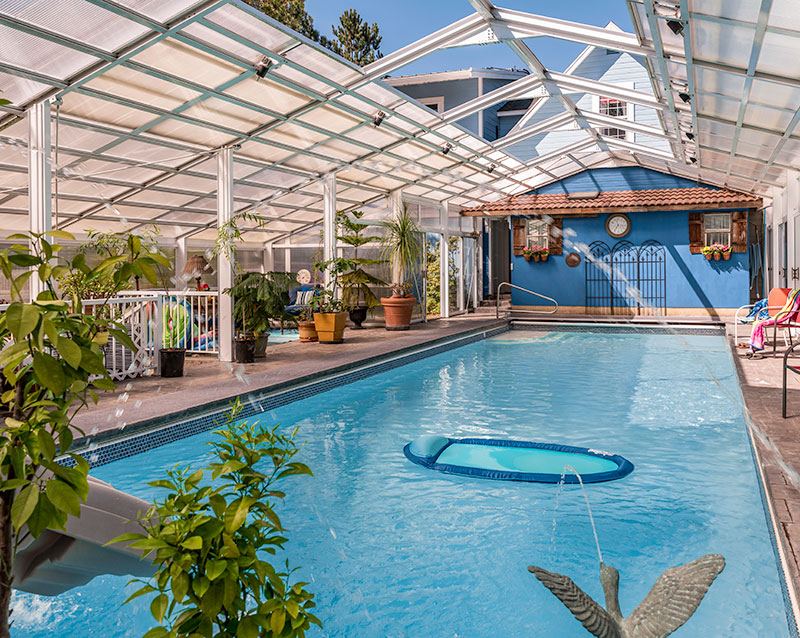 All Seasons Indoor Pool for Your Enjoyment
Our pool area is often the most talked-about amenity and only adds to our location as one of the best places to stay in Washington State. Unlike many lodging options with outdoor pools, our greenhouse-like space allows our heated pool area to be enjoyed year-round. You'll love the lush plants, comfortable lounge chairs, and fun water slide! These elements create such a great atmosphere to relax and kickback.
As one of the best places to stay in Washington State, we take our level of impeccable service seriously. You'll be warmly welcomed to our Inn and offered personalized recommendations. Book today!