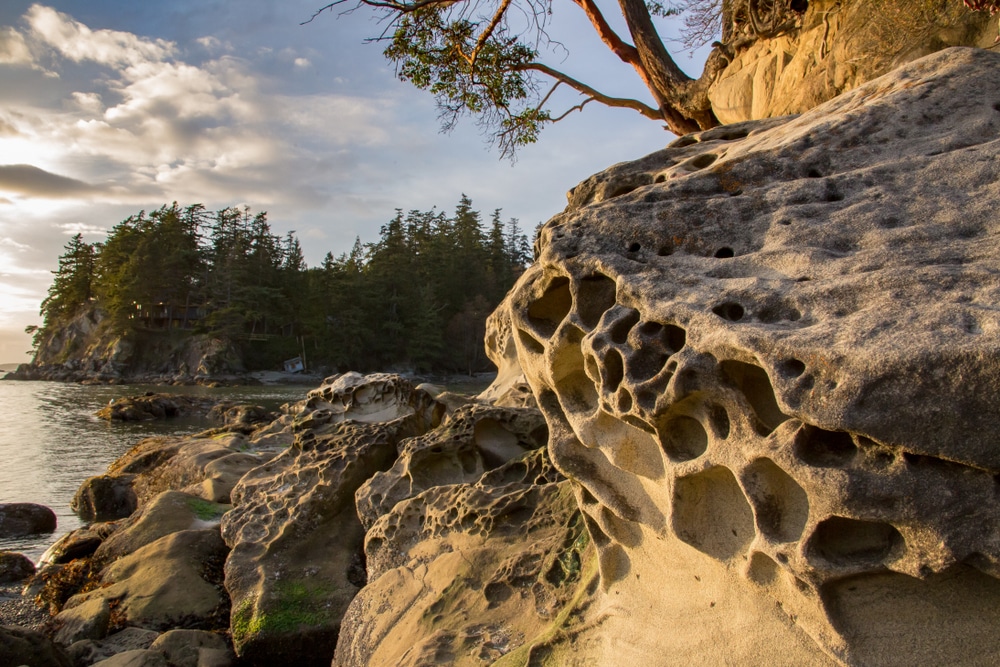 Larrabee State Park will forever hold the title of Washington's first-ever designated state park with the donation of the land from the late Frances P. Larrabee in 1915. Her husband, Charles X. Larrabee, had been instrumental in creating Chuckanut Drive as a scenic destination. The original parcel was 20 acres, but the family later donated more land, and Larrabee State Park now encompasses 2,500 acres of beautiful woods and shorelines.
While Larrabee State Park is a popular camping destination, it's the perfect size park to explore in one day and then retreat back to more comfortable lodging options. Our Bellingham Bed and Breakfast and mini resort is the ideal choice to make your home base. We offer an array of pleasant accommodations, from cozy B&B suites and a spacious cottage to a luxury glamping lodge, where you definitely won't be roughing it. Sundara West is the ultimate getaway in the Northwest to fully relax and reset this fall and winter—especially in our year-round indoor pool and hot tub area!
Check out our upcoming availability and book your next stay today!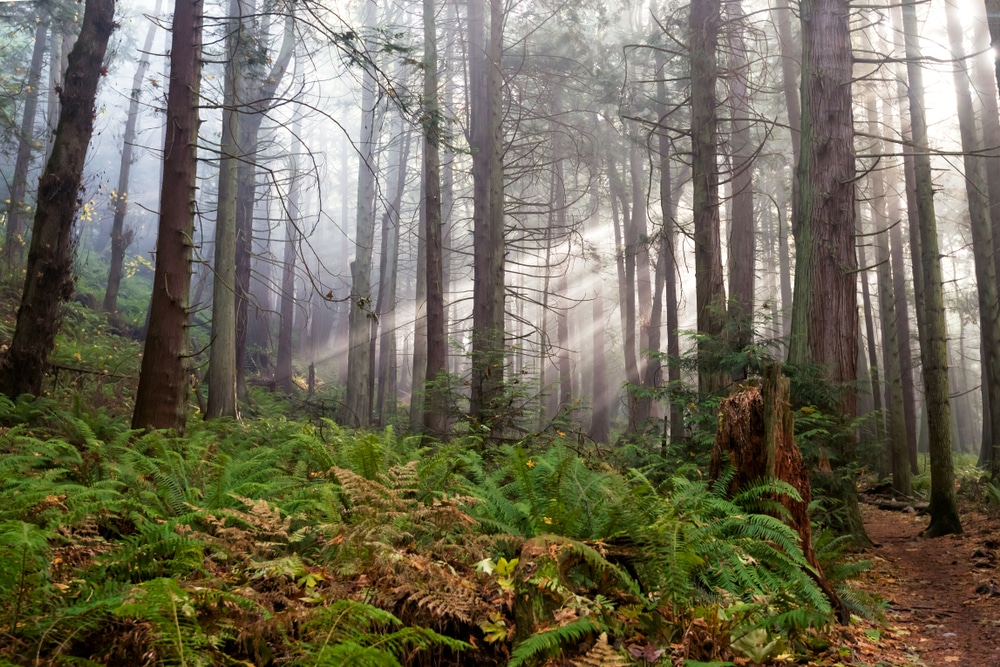 Soak Up the Northwest Scenes at Larrabee State Park
Many of our guests are outdoor lovers, and there's nothing better than heading out for a long hike and having a lovely place to relax and rest your muscles afterward. Larrabee State Park is just about 30 minutes from our Bellingham Bed and Breakfast—here's what you'll find at this beautiful Washington State Park on your next visit:
Hiking Trails: You'll find 18 miles of trails at Larrabee State Park, about 14 miles of these paths are dedicated to multi-use, including hiking, biking, and horseback riding. The highest-rated trail is the 3.9-mile trek to Fragrance Lake. It's considered a moderate route with a few challenging hills here and there, but the serene and peaceful lake is a worthy destination. You'll find a hiking option for every skill level here!
Beach Combing: Larrabee State Park offers more than 8,000 feet of pristine coastal shoreline for long walks, picnics, treasure hunting, and tide-pooling.
Boating Options: A boat launch is available at the park, but it is only accessible at high tide. Samish Bay is an ideal spot for canoeing and kayaking near the shoreline as well.
Train Spotting: The Burlington Northern Santa Fe Railroad and Amtrak run trains around 16 times a day (including at night) on the Northern track by the beach; if you spend any chunk of time here, you're bound to see and hear the comforting sound of the train heading through the woods.
Fishing at Fragrance and Lost Lakes: These two quiet lakes, accessible by trail, are popular trout fishing locales. Be aware that a recreational license is required for fishing and shellfish harvesting at all Washington State Parks.
Mountain Biking with Intrinsic Flow: This local tour company offers exhilarating and guided rides at Larrabee State Park. They also have classes and skill clinics if you're starting to explore mountain biking. Head to the Intrinsic Flow website to learn more.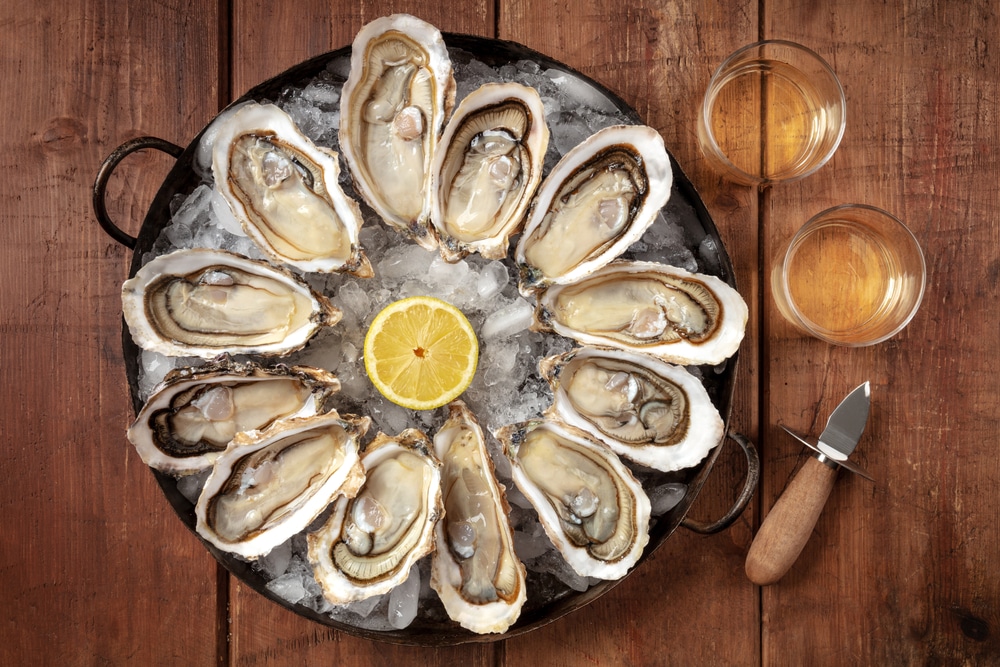 Grab the Perfect Lunch at Taylor Shellfish:
After your time exploring the trails and shoreline of Larrabee State Park, the Chuckanut Drive outpost of the ever-popular Taylor Shellfish—Samish Oyster Bar and Shellfish Market—is the best place for a late lunch or early supper. Order from an extensive selection of salty and sweet oysters on the half-shell, barbecued fish options, local craft beer, and Washington and international wines. Take in one of the most beautiful views of Samish Bay from an outdoor picnic bench or the covered indoor seating area.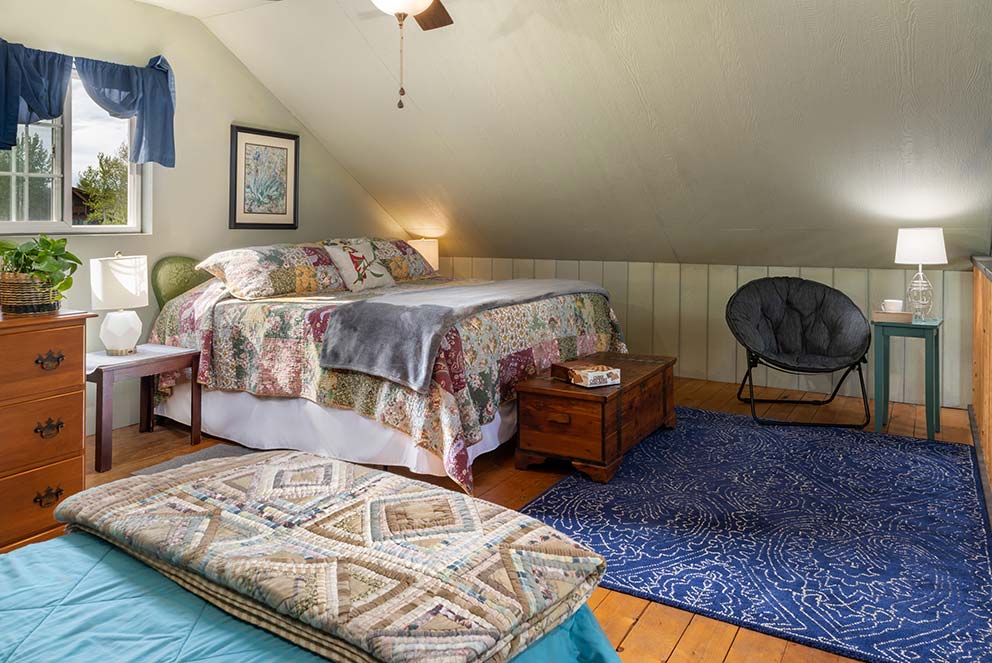 Take Your Pick of our Luxury Lodging Options
After a fantastic day out in the wilderness or downtown Bellingham, you'll love returning back to Sundara West Bed and Breakfast for some downtime. Our indoor pool and outdoor spa area are an oasis for relaxation and the best place to soak those tired muscles and refresh your mind, body, and soul. For those staying in our B&B Suites, check out our extensive collection of books, find a comfortable chair, and enjoy a glass of wine. And be sure to join us for a beautiful breakfast in the morning!
For those choosing our roomy cottage or glamping tent, each is fully equipped for cooking with ease. You'll love to relax the night away in your private accommodations or by our outdoor fire pit, which is the perfect place to spend the evening under the stars. We can't wait to host you at our Bellingham Bed and Breakfast; book your next stay today!