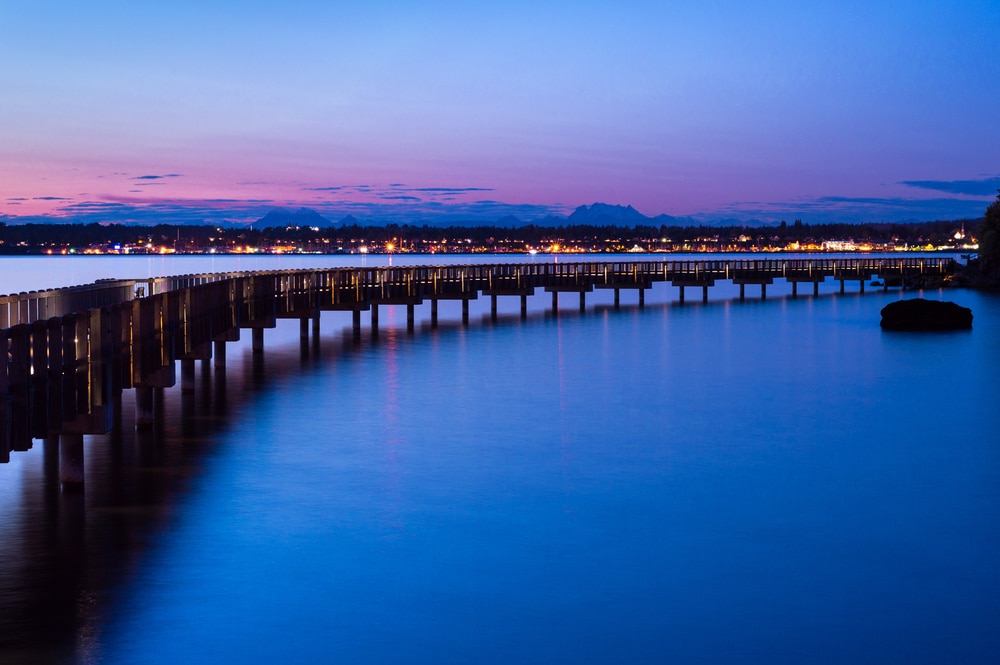 There are many fantastic things to do in Bellingham, WA, especially in the summertime! You could explore for days from the beautiful outdoor spaces to the historic neighborhoods and architecture in this lovely Northwest city by the Canadian border. We're also known for our creative culinary options, Bellingham breweries, and lively bars with music and art. There's something for everyone in this charming city on the shores of Bellingham Bay.
As a guest at our Bellingham Bed and Breakfast, you'll be just outside the city limits, tucked away in the quiet Northwest countryside. Close enough to be a part of the action but set back off the beaten path for peace and relaxation. Our Inn offers three different lodging accommodations, including two luxurious B&B suites, a private cottage, and a brand new glamping cabin. All guests have access to our spectacular all-weather outdoor/indoor pool and hot tub, our outdoor fire pit, and B&B guests are treated to a complimentary breakfast each morning.
Start planning your next vacation with all of these great things to do in Bellingham, and book your stay today!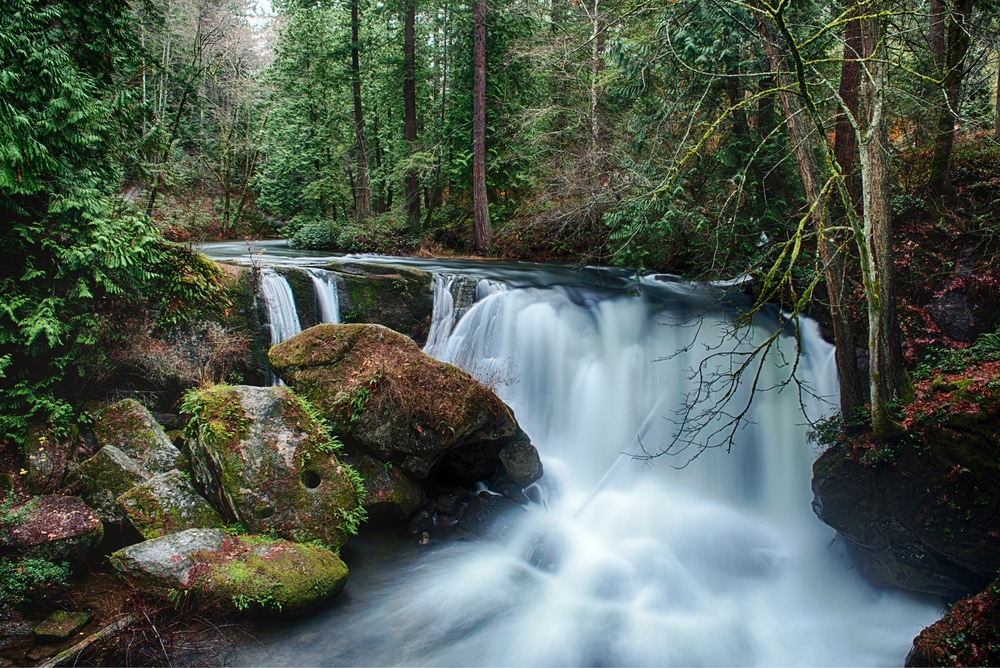 The Best Things to do in Bellingham this Summer
A vacation to our Bellingham Bed and Breakfast can be as relaxing or full of activities as you prefer. There are so many great things to do in Bellingham, and it's only a scenic 30 minutes away from our Inn.
Here are our top eight favorite things to do in Bellingham this summer:
Whatcom Falls State Park: You rarely find a State Park like this so close to a city center. You'll find locals and visitors alike hiking along the wooded trails, taking a dip in the calm inlets of the river, and taking in the picturesque and cascading falls. Nature viewing at this park is one of the best things to do in Bellingham!
Bellingham Breweries: In the Northwest, we love our craft beer, so there's no shortage of fantastic breweries with long tap lists, excellent food pairings, and brewers excited to share their passion.
Dine Out: The northwest is a culinary hub, and Bellingham has a massive talent of chefs creating menus using the bounty of the surrounding farms. Many even use the Bellingham Farmers Market to stock seasonal items. One thing's for sure; you'll be eating as local as it gets at these Bellingham restaurants.
Boulevard Park: This waterfront area has been fully revived over the past couple of years, and it's a lovely spot for a picnic and watching the boats come and go on Bellingham Bay. Walkout on the boardwalk for the best panoramic views.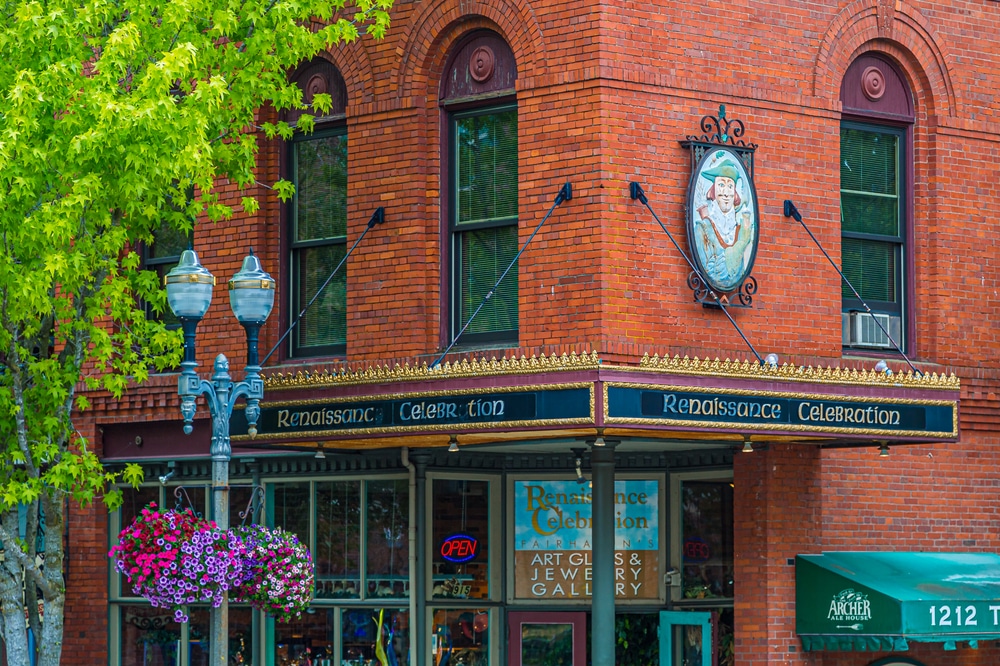 Historic Buildings in the Fairhaven District: This charming historic neighborhood on the hill is one of the best things to do in Bellingham for sightseeing, shopping, and dining.
Chuckanut Drive: On your way in or out of Bellingham, this is one of the most scenic drives in Washington State. You'll pass by multiple parks and beaches for a pit stop and see the true beauty of this area.
Lake Padden Park: This beautiful lake and park area is another natural treasure within city limits. Find a grassy spot for a picnic, dip your toes in the water, or walk the lake trail.
Big Rock Garden: Head to this Bellingham fixture for a stroll that weaves through magical gardens of indigenous plants and an extensive permanent collection of outdoor sculptures.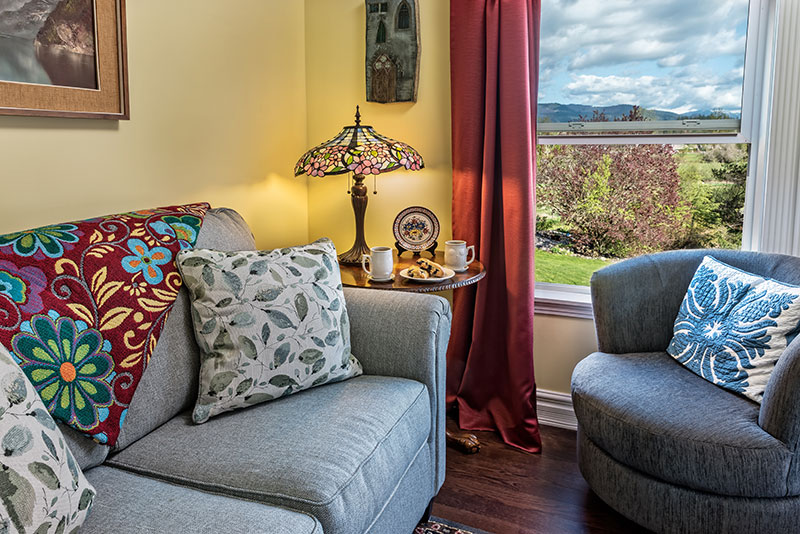 Cozy & Comfortable Lodging Reminiscent of Home
We support two significant causes at our Bellingham Bed and Breakfast: sustainability and being as eco-friendly as possible. We're considered a "Green B&B" due to our commitment to reducing our carbon footprint. You'll find this at the Inn in little details like the biodegradable cleaning and recycled paper products, energy-efficient appliances and light bulbs, an ultraviolet collector to help heat the swimming pool, and organic bath amenities. We also strive to use organic ingredients and local products for our breakfast service, and the coffee and tea we serve are always fair-trade. The little things make a big difference, and you can be a part of that during your stay with us.
We can't wait to host you at Sundara West Bed and Breakfast; book today!