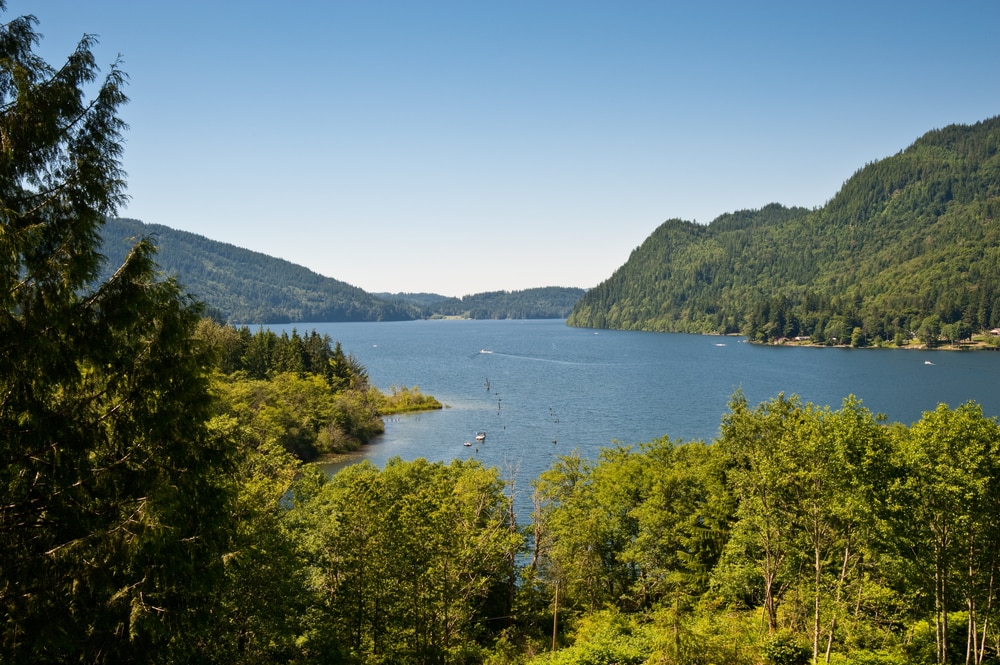 Perched atop the southeast side of the hills in Bellingham, Lake Whatcom Park provides scenic drives, excellent cycling and hiking opportunities, and a swimming hole for cooling off on those hot summer days. The lake offers a beautiful respite from the city, with hikes featuring waterfalls, lush forests, and breathtaking vistas. Be sure to watch for different species of birds and local wildlife. Along the shores of Lake Whatcom, you'll find two main areas to enjoy: Lake Whatcom Park and Bloedel Donovan Park.
Before you start planning your daily itineraries for your trip to the Northwest, you'll want to secure your lodging, and our Bed and Breakfast near Bellingham is one of the best places to stay in Washington. You'll be tucked away from the hustle and bustle, surrounded by woods and farmlands, for a serene and quiet getaway. We offer three lodging accommodations to fit any vacation style, from romantic B&B suites or a family-friendly cottage to our brand-new glamping cabin with all the bells and whistles. Bonus: our year-round indoor pool for all guests to use!
Head over to our booking calendar and reserve your next getaway to Washington today!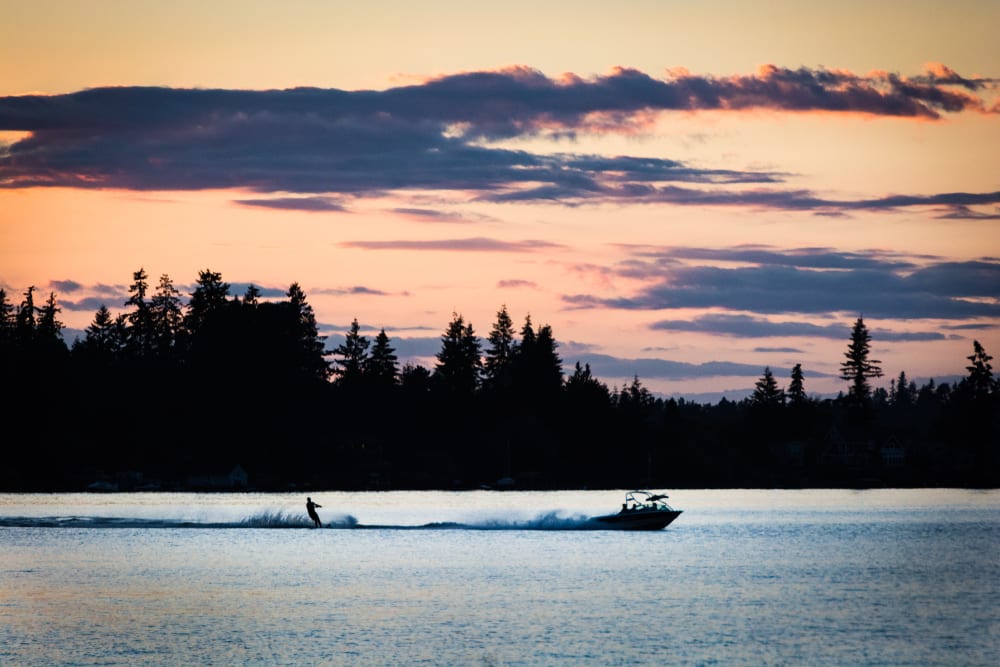 Enjoy the Sunshine at Lake Whatcom in Bellingham
One of the best things about planning a vacation to this neck of the woods is the stunning scenery—it's at your every turn! And heading out to places like Lake Whatcom, you'll get to soak in all that beauty while breathing some of the freshest air on the planet. You'll truly feel all the stress melt away on a long hike surrounded by old-growth Douglas Fir, babbling streams, and the pristine waters of Lake Whatcom.
Here are five things to do at Lake Whatcom this summer:
Swimming at Bloedel Donovan Park: This family-friendly park area on the North end of Lake Whatcom is a great place for swimming, picnics, and playing at the park. With the recent addition of swim docks to the lakefront, you'll find lovely swimming opportunities, and there are lifeguards on duty during the warmer months.
Hiking at Lake Whatcom Park: Located on the eastern side of the lake, Lake Whatcom Park offers two hiking trails through the beautiful old-growth forests weaving through the quintessential northwest scenery with waterfalls, mossy woodland floors, and streams. The Chanterelle Trail is 5 miles one way and includes a scenic outlook through mixed forests.
Cycling along the Lake: For those looking to explore on two wheels, cycling along the roads near Lake Whatcom is scenic and mellow. Start at Bloedel Donovan and head towards Lake Whatcom Park for a smooth, rolling ride on your bikes.
Head out to Stewart Mountain: For more experienced hikers, there's a host of longer, more challenging trails in this area with big payoffs: hidden lakes, waterfalls, stunning outlooks, and mountain views. Check out the round-up of trails here.
Pit Stop at Fork at Agate Bay for Lunch: After your hiking or swimming adventures, you'll probably have worked up an appetite, and Fork at Agate Bay is a modern farm-to-table restaurant serving up the freshest seafood, meaty burgers and sandwiches, and creative craft cocktails. Head here for breakfast, lunch, or dinner to refuel and fill up on northwest cuisine.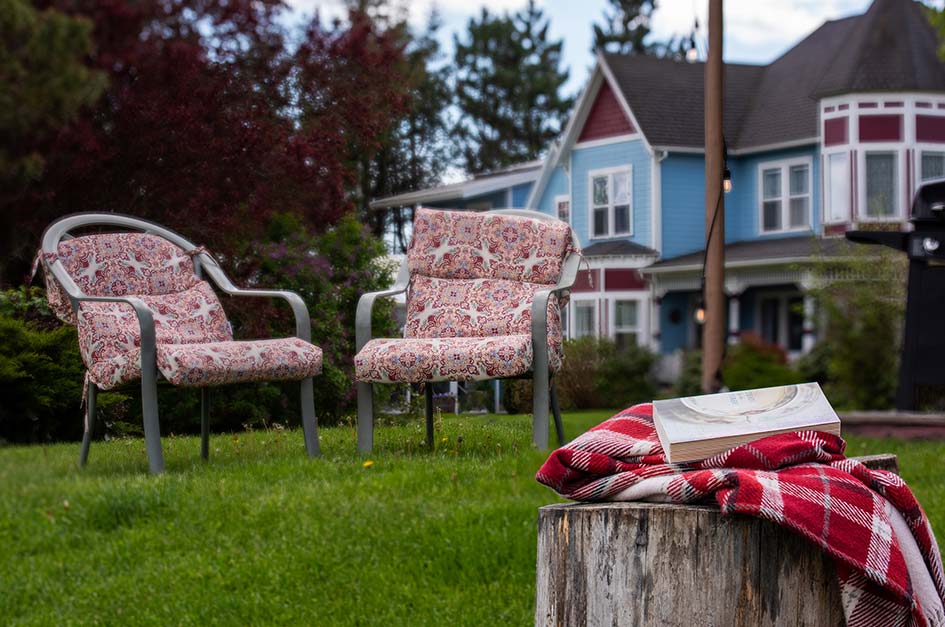 The Best Place to Relax this Summer in Washington
Whether you're relaxing in one of our jewel-box B&B suites, spending time with family in our cottage rental, or making memories in our new glamping lodge, whichever lodging accommodation you book, Sundara West is an oasis of calm in the Northwest. We encourage our guests to make themselves at home on our beautiful lawns for yard games, a bonfire in the evenings with s'mores, or a dip in our indoor pool. You'll have all the comforts for an incredible and comfortable stay, all the while feeling secluded in the beautiful countryside.
Check out our availability for the rest of summer and book today!