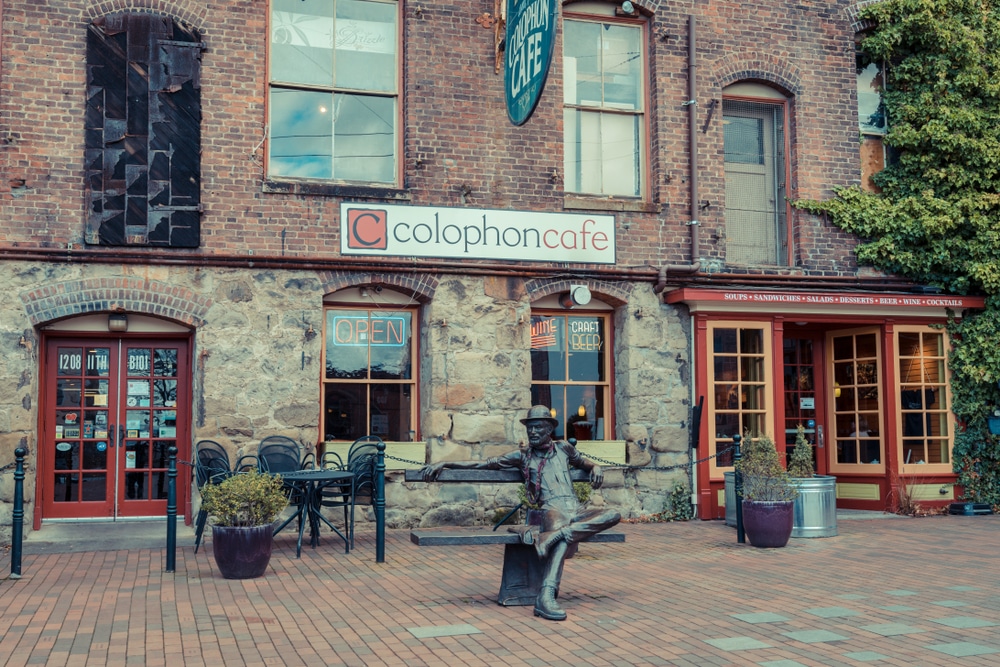 Dining out at Bellingham restaurants is an adventure all its own. You'll be treated to the beautiful northwest bounty in the form of local farm produce, fresh catch seafood, and products made in town. The culinary talent is apparent and on the pulse for the best trends, presenting creative menus that capture many cuisines and dining styles. From casual eateries and brew pubs to white table cloth dinners and coursed meals, you'll find ever-changing choices at these Bellingham restaurants. 
Before you start making reservations at these local Bellingham restaurants, you'll want to secure your lodging for your Northwest getaway. Our luxurious mini-resort in the beautiful countryside is the ideal spot. We have multiple options as your destination, from cozy B&B suites and our private cottage to the newly designed glamping lodge. You'll love our pastoral setting off the beaten path yet still nearby the best Bellingham restaurants, hiking trails, and outdoor recreation. Head over to our booking calendar and start planning today!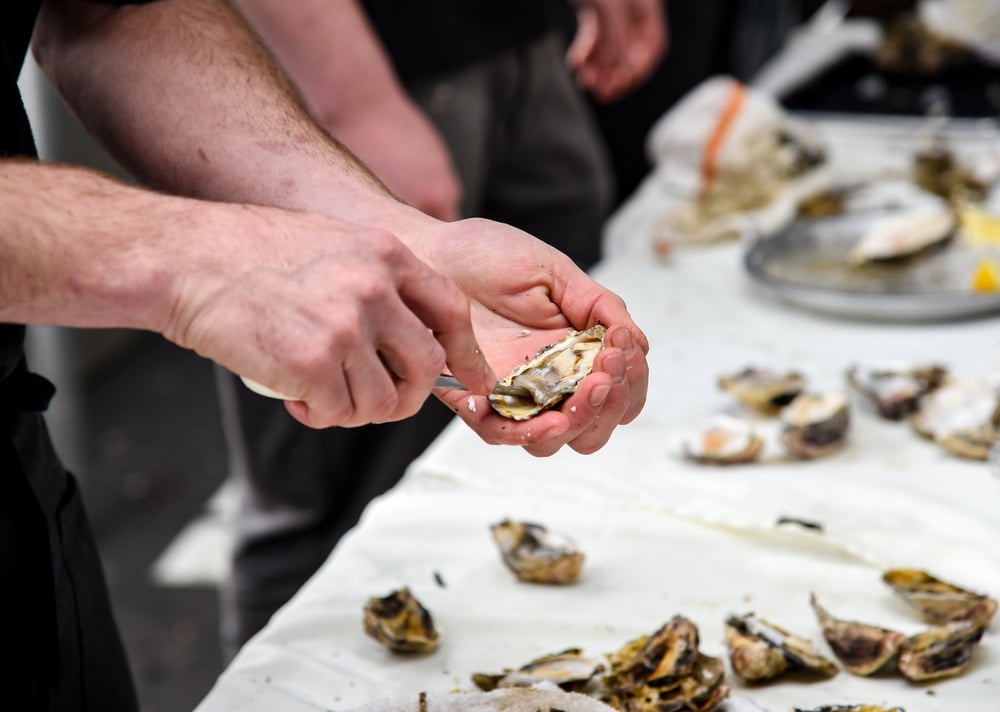 Dine out at these Bellingham Restaurants 2022
The latest trend at these Bellingham restaurants is continuing the street seating, so you'll find lots of options for outdoor dining. As always, be sure to enjoy the bounty of fresh seafood options, craft cocktails, and creative menus at these excellent Bellingham restaurants this fall.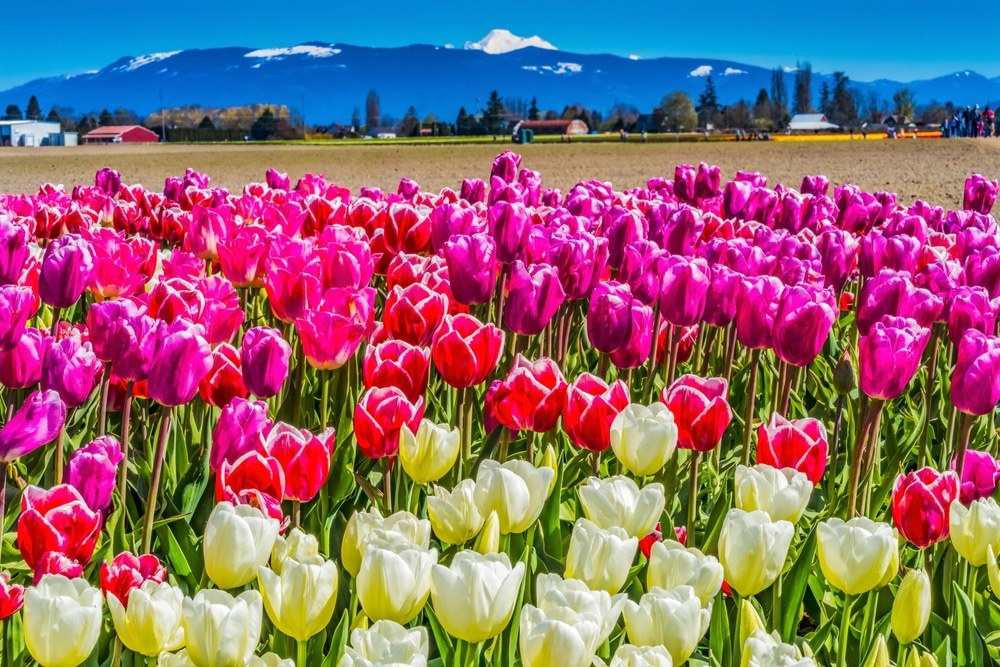 Places to Stop along the Scenic Chuckanut Drive:
The Oyster Bar: This beautiful dining room offers three tiers of stunning views of the San Juan Islands. You'll find fresh seafood, steak dinners, and friendly service.
Chuckanut Manor: For innovative northwest fare with a modern take on classic dishes, you'll find seafood options a-plenty with stunning views of Samish Bay and the San Juan Islands.
Samish Oyster Bar and Shellfish Market: Taylor Shellfish is a name synonymous with oysters, and at this outpost along the scenic Chuckanut Drive, you'll find plenty of half-shell bi valves to enjoy. The patio seating is first come, first serve and is the perfect afternoon spot.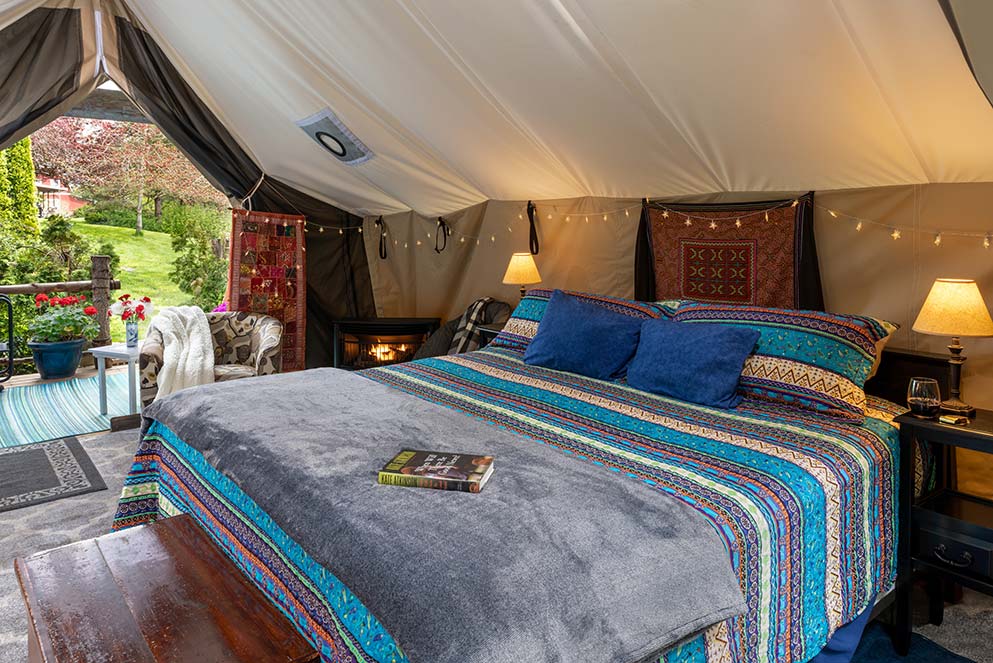 Enjoy Our Romantic Glamping Lodge
Completely immerse yourself in the Pacific Northwest at our newly designed glamping lodge at Sundara West Bed and Breakfast. After a beautiful dinner at one of these fantastic Bellingham restaurants, our cozy glamping tent will be awaiting your return. Enjoy the rural views from the back deck with seating, curl up in the plush king-size bed next to our gas fireplace, or head out to our fire pit for wine and star-gazing. Better yet, take a soak in your private hot tub!
The glamping lodge has a mini kitchen with running water, a small fridge, microwave, coffee maker (with coffee, sugar & creamers), tableware, and a table with chairs. You'll find the convenience of a gas grill with utensils and cast iron pans for those who prefer to cook during their stay. Those staying in the tent will use the pool bathroom (with shower), which is 40 steps from the tent, entering the pool house thru the back.
Get your next glamping adventure on the books and reserve today!