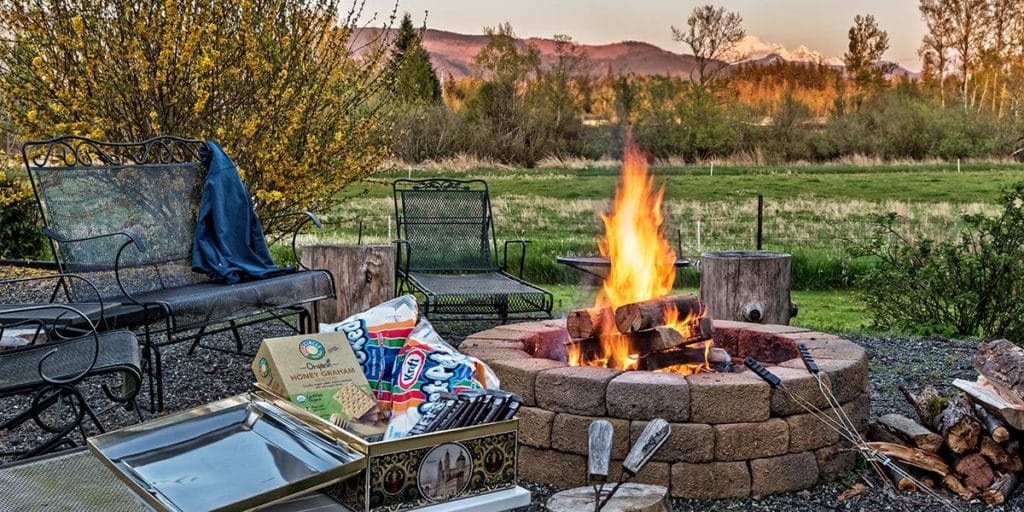 Our romantic bed and breakfast near Mt. Baker is just the place you need to relax and reconnect to that special someone. Located near the Mt. Baker/Snoqualmie National Forest our beautiful inn is the closest accommodations to world-class hiking opportunities and many other outdoor pursuits. After a day spent exploring the Mt. Baker and Mt. Shuksan area you'll need a cozy and comfortable place to come back to. Here you can unwind, de-stress, and take in those quiet moments with the one you love at our romantic bed and breakfast. You get a great night's sleep then will be fresh and ready for the next day's adventure!
Let our Bellingham romantic bed and breakfast be your escape away from everyday life. Our mini-resort like atmosphere will help you slow down and remember the important things in life. From your elegant and well-appointed room, you can hang out and read a good book while catching glimpses of the magnificent Mt. Baker and gardens view out the window. If you are ready for the best place to take a break and get away from everyday life, book your stay with us today!
Our Romantic Bed and Breakfast Near Mt. Baker
Sometimes you need a change of pace and a change of scenery in order to find a connection again to your partner. Our Washington bed and breakfast is the perfect place to find the romance you've been needing. Set near the small community of Lynden, our inn provides the solitude and sanctuary you are in search of right now. Here are 3 incredible ways to relax at our romantic bed and breakfast.
A great way to unwind when you here at our luxury accommodations is to settle into your comfortable room. You and your partner can cozy up at our romantic bed and breakfast. You'll enjoy 500 ct fine linens on your bed. Slip into your plush guest robe and feel the stress melt away. What you do with your time here is up to you and your sweetheart. Perhaps you'd like to stay in and watch a movie in your room. If you need to soak tired muscles from a day of hiking head over to our hot tub. Our indoor heated swimming pool is open year-round for your pleasure. However, you want to reconnect is up to you!
Being in the moment and taking in the surroundings of our romantic bed and breakfast is the perfect way to relax while you are here. Our picturesque property is great for escaping the city and everyday life and soaking in the solitude. Meander around our serene property and breathe in the fresh air. You will get a sense of tranquility as you begin to settle in. At night you and your sweetie can cuddle up next to each other at our fire pit. Clear nights bring out a magical star show you won't soon forget. Roasted marshmallows never tasted so good!
 An incredible way to relax is to sit back and savor a breakfast someone else prepared at our romantic bed and breakfast! Our hearty breakfasts will fuel you up for your day of exploration. These gourmet meals shared by you and your partner range from country-style scrambled eggs to Ham and Gruyere stuffed french toast to Lemon Ricotta Pancakes with blueberry sauce.
Romantic Things to do Nearby
With the ambiance that our romantic bed and breakfast create you'll want to find other romantic things to do with your sweetheart. Here are some fun and romantic things to do nearby.
The Best Lodging Near Bellingham
Let our romantic bed and breakfast help you and your partner reconnect on your next visit! Enjoy relaxing in your beautiful and well-appointed room with views of the mountains and gardens outside. Get a great night's sleep in our quiet surroundings on your cozy bed fitted with fine linens and plush bedding.  Spend an entire day here or go out to explore the area. There are plenty of things to do and see with the Mt. Baker- Snoqualmie National Forest at our doorstep. If you are ready for the most relaxing and romantic vacation where you actually will feel rejuvenated by the end, book your stay with us today!