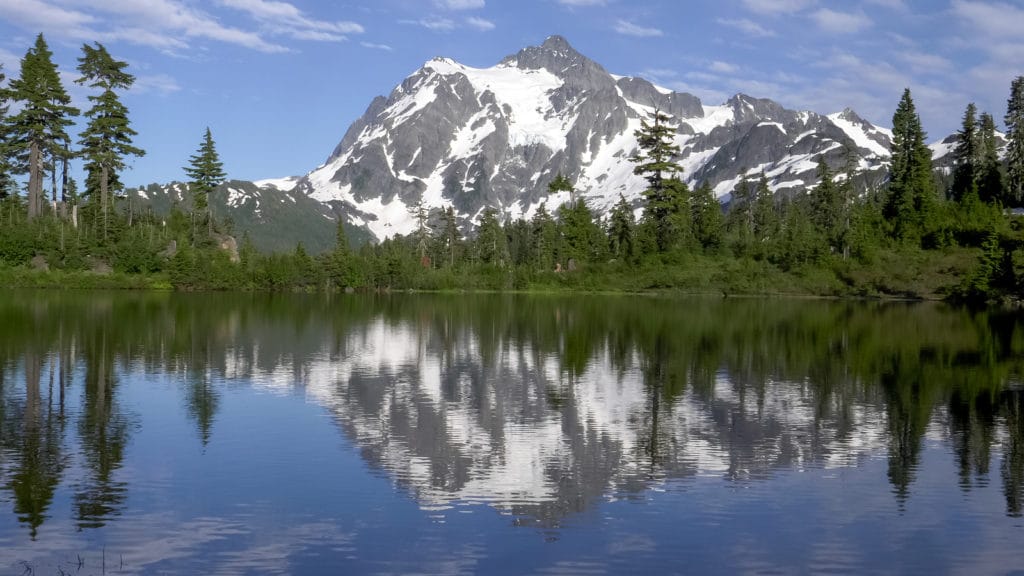 If you are looking for wonderful places to travel around and experience the scenic beauty of the Pacific Northwest this summer, there's no better place than the Mt. Baker National Forest. The Mt. Baker-Snoqualmie National Forest, one of the most visited forests in the country, is located in the northern part of Washington's Cascade Mountain range, and just a short drive away from Bellingham.
While you're up here, rest in privacy at the Sundara West Bed and Breakfast. Our mini-resort is the perfect place for a romantic getaway, a fun-filled weekend with family, or a respite away from the chaos of this year. Most importantly, we're the closest luxury Bed and Breakfast to the Mt. Baker National Forest and the perfect jumping-off point for all your adventures in this beautiful area.  Book your room at our luxury Inn today!
10 Things to do in Mt. Baker National Forest This Summer
Mt. Baker National Forest occupies a lot of space on the western side of Washington's Cascade Mountain range. It stretches from the northern border with Canada south to the Mt. Rainier National Park. Within the Mt. Baker National Forest, there are breathtakingly beautiful glacial peaks, colorful mountain meadows, and incredible old-growth forests, all accessible to those who visit.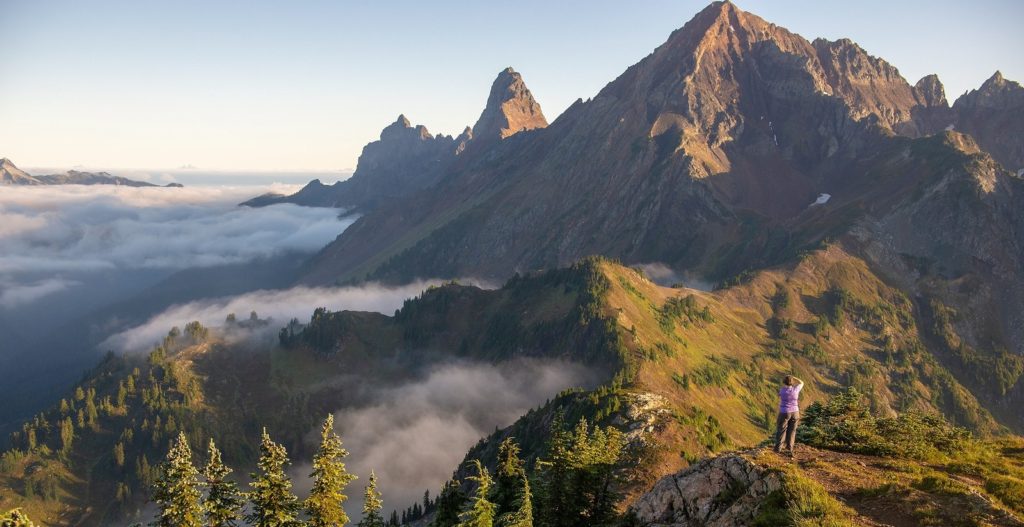 The Mt. Baker National Forest is an extraordinary place to explore, whether by hiking, biking, mountain climbing, canoeing or kayaking, or scenic drive.  Here are 10 of our favorite ways to explore the Mt. Baker National Forest this summer:
Make sure you find time to visit Heybrook Lookout, which has stood in the Mt. Baker National Forest since 1965 (previous lookouts date back to 1925). The Heybrook Lookout is one of the first Mt. Baker National Forest Hiking Trails to be free of snow in the late spring months. From the top of the lookout, you'll be able to see Mount Persis, Mount Index, Bridal Veil Falls, and Philadelphia Mountain, as well as other distant peaks in the east.
There are some wonderful mountain biking and road cycling opportunities in the Mt Baker National Forest. There are so many routes to take, including along the Mt. Baker Highway (542) and the Mountain Loop Scenic Byway.
It's probably not going to come as a surprise, but there are hiking trails aplenty in the Mt. Baker National Forest, whether you are looking for simple day hikes or extended backpacking trips. Popular hikes include the Heliotrope Ridge Trail, the Skyline Divide, Table Mountain, Chain Lakes Loop, Ptarmigan Ridge, Lake Ann, and Hannegan Pass.
We can't talk about the Mt. Baker area without talking about Artists Point. Visiting Artists Point will be the highlight of your trip. A short hike here gives you an unparalleled view of Mount Baker itself, along with Mt. Shuksan and the North Cascade Range. There are several trails in the area to explore, so make sure you give yourself plenty of time in this area.
Another similarly popular destination in the Mt. Baker area is Heather Meadows and Picture Lake. On a clear day, you'll enjoy the reflection of Mount Shuksan in the waters of Picture Lake. It's even more beautiful in July and August when the meadows surrounding the lake burst into bloom.
Enjoy wildlife watching in the area. The Mt. Baker National Forest is home to an incredible range of habitats and wildlife. The best way to see animals in their natural habitats, of course, is to get out in those habitats yourself. Choose a hiking trail, arm yourself with supplies and knowledge, and enjoy taking in the sights and sounds of this incredible place!
The Mt. Baker National Forest is incredibly beautiful. If you're short on time and want to see as much of this place as possible, climb into your car and head out for a scenic drive. Driving through the major corridors of this first offer rewarding views of the mountains, forests, and wildlife that live here.
Chase waterfalls within the forest boundaries! The most popular and easily accessible waterfall in the area is Nooksack Falls, but others include Mazama Falls, Lava Divide Falls, the tallest in the area, Clearwater Falls, Gold Run Falls, and Wells Creek Falls.
Spend a day on the Nooksack River fishing. It's one of the last wild rivers in Washington State and offers fishermen five different species of wild salmon in its icy waters. Silver Lake is another great place to go trout fishing.
Summer is also a great time to raft the Nooksack river. We recommend taking a guided tour with Wild and Scenic River Tours.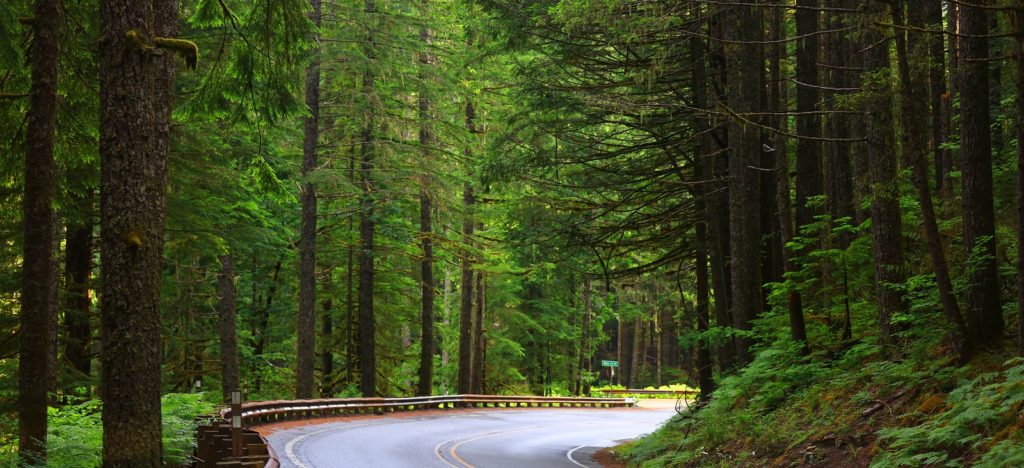 The Best Lodging Near Mt. Baker
At the end of your day, you'll need a place to relax, unwind, and gear up for your next days' adventure ahead. There's nowhere better than the guest rooms at our luxury Bed and Breakfast, located just outside the Mt.Baker National Forest. Our Inn is the closest luxury property of its kind to Mt. Baker, and is the perfect home-base from which to launch your adventures throughout the year. Whether you're here for scenic drives, multi-day hiking trips, or skiing in the winter, we offer you the perfect respite.
Book your room at our luxury Mt. Baker Bed and Breakfast today.