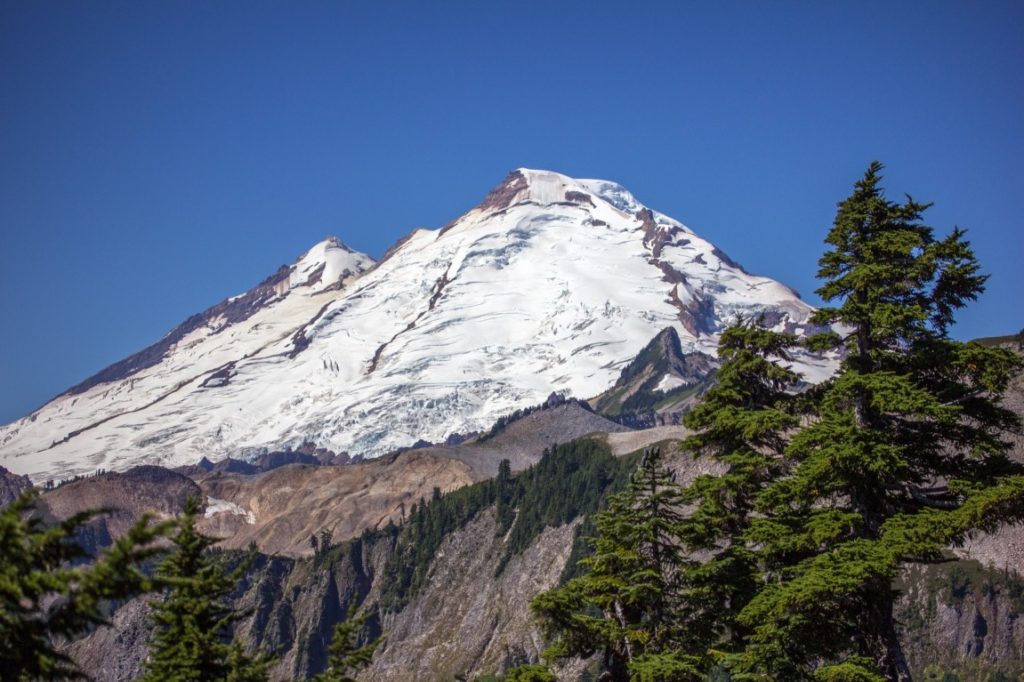 Artist Point near Mt. Baker has arguably one of the best viewpoints in all of Washington State! And that is a high honor considering all that the Mt. Baker area has to offer. From mountain vistas to waterfalls to incredible forests, there is no shortage of jaw-dropping sights here. Artist Point just happens to be the best of the best! And with easy access in the summer, there is no reason to miss this incredible spot.
At Sundara West Bed and Breakfast, we want you to think of us as your personal "basecamp". We will be your soft and luxurious place to land at the end of a day hiking and exploring the Mt. Baker-Snoqualmie National Forest. If you want the closest luxury lodging to amazing hiking and breathtaking vistas, book your stay today!
3 Reasons to Visit Artist Point This Summer
Going to Artist Point near Mt. Baker is a classic trip for anyone visiting the Mt. Baker- Snoqualmie National Forest. Offering panoramic views, and easy access, this spot is a great place to start an epic hike or drive up to and enjoy a sunset. Here are 3 amazing reasons to visit Artist Point this summer.
The views! Mt. Shuksan and Mt. Baker are definitely the stars of the show up here, dominating the alpine landscape. What adds to the stunning beauty of this spot are the sweeping views of mountains all around! From this one location, you are also able to see American Border Peak, Mt. Larrabee, Goat Mountain, Baker Lake, and much more! Glacial tarns also dot the area and add even more depth to this jaw-dropping place.
Artist Point is where many other gorgeous hikes begin. From shorter walks to all-day adventures with many miles, there is a diverse trail system that begins from Artist Point. Artist Ridge is a 1.25-mile trail where you can take your time and savor the views. Table Mountain Trail is entirely above the tree line so there are no shortages of views here. Many combine Table Mountain with Artist Ridge for a longer hike. For those who'd like a more challenging, longer day hike Ptarmagin Ridge is the trail for you. This is a beautiful alpine hike that is 10 miles round trip. The Chain Lakes Trail features a series of alpine lakes and wildflower meadows.
There is no reason to not visit Artist Point being that you can drive right to it starting usually in mid-July when the snow finally melts. Before the road opens it is possible to hike to Artist Point with it being only a 3-mile loop. Either way, this incredible place is easily accessible which makes it a must-see destination!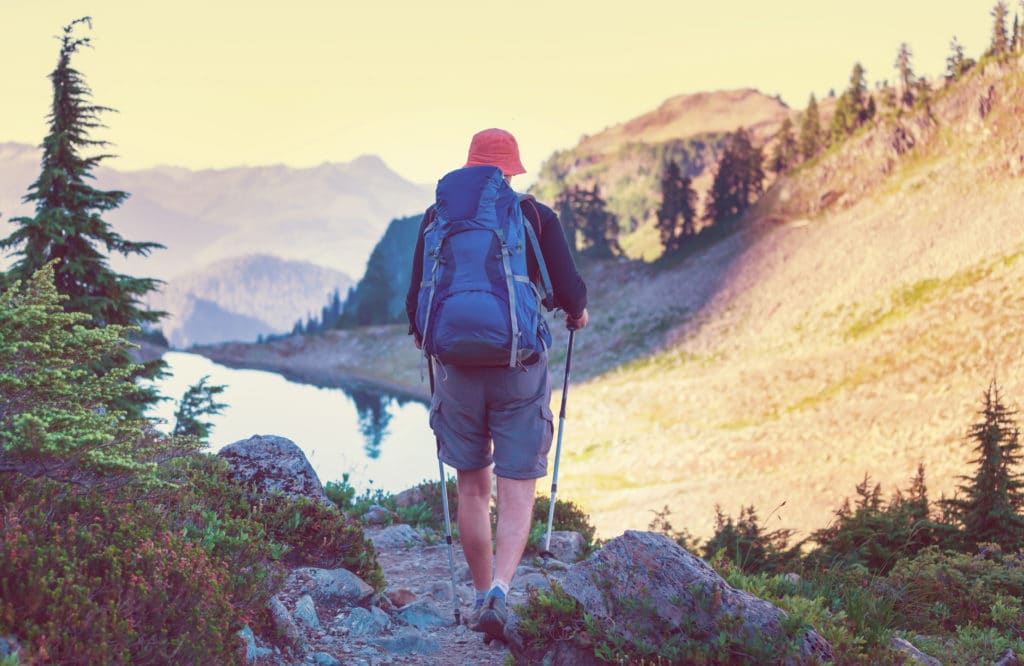 More Great Hiking in The Mt. Baker-Snoqualmie National Forest
Besides Artist Point and all that area has to offer, the Mt. Baker-Snoqualmie National Forest includes an expansive wilderness full of vistas, waterfalls, mountain meadows, and lakes far beyond Artist Point. Here are some more incredible hikes in the Mt. Baker-Snoqualmie National Forest!
Also worth checking out in the Mt. Baker-Snoqualmie National forest is Yellow Aster Butte, Skyline Divide, Heliotrope Ridge, and Hannegan Pass and Peak. Summer is a spectacular time to explore this diverse landscape and jaw-dropping area!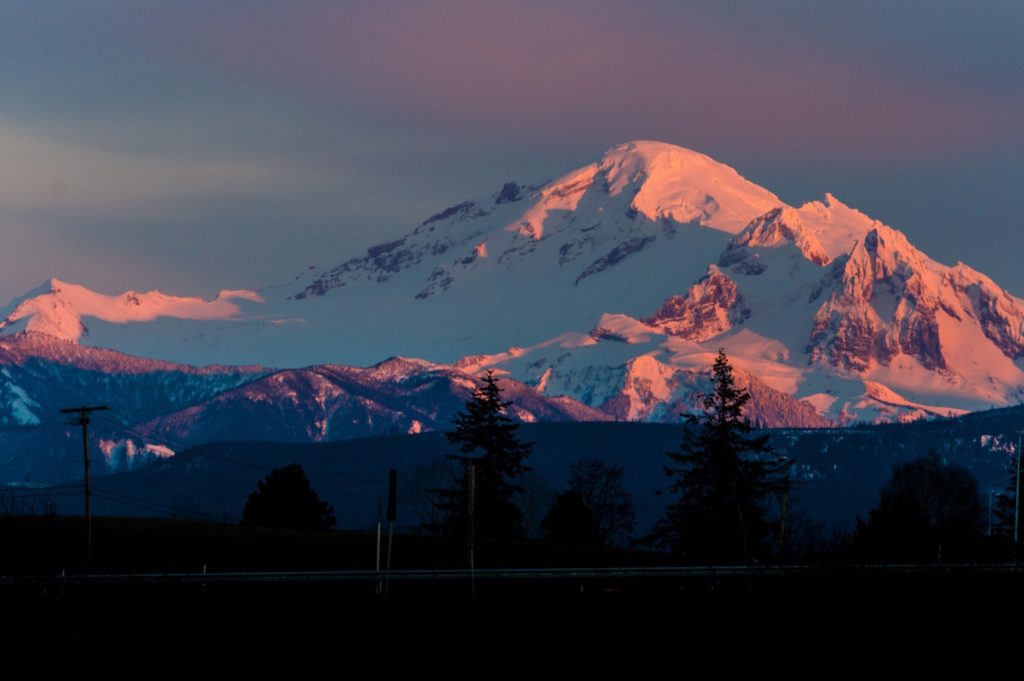 The Best Lodging Near Mt. Baker
After a day spent hiking to indescribably beautiful places you'll need a relaxing and cozy place to help rejuvenate your muscles for the next day's adventure. Sundara West Bed and Breakfast is the perfect summertime place to sit on the porch and enjoy the view. Set in the countryside, our quiet lodging serves as the best basecamp for the nearby Mt. Baker-Snoqualmie National Forest.
Our luxurious guest rooms, that feature king-size cozy beds, private bathrooms, and gorgeous views, are the ideal place to rest up after a long day of hiking and exploring. The hearty and delicious breakfasts we serve like country-style eggs or French Toast will help fuel you up for a day of adventure. If you want the ideal place to stay this summer near world-class hiking, book your room today!