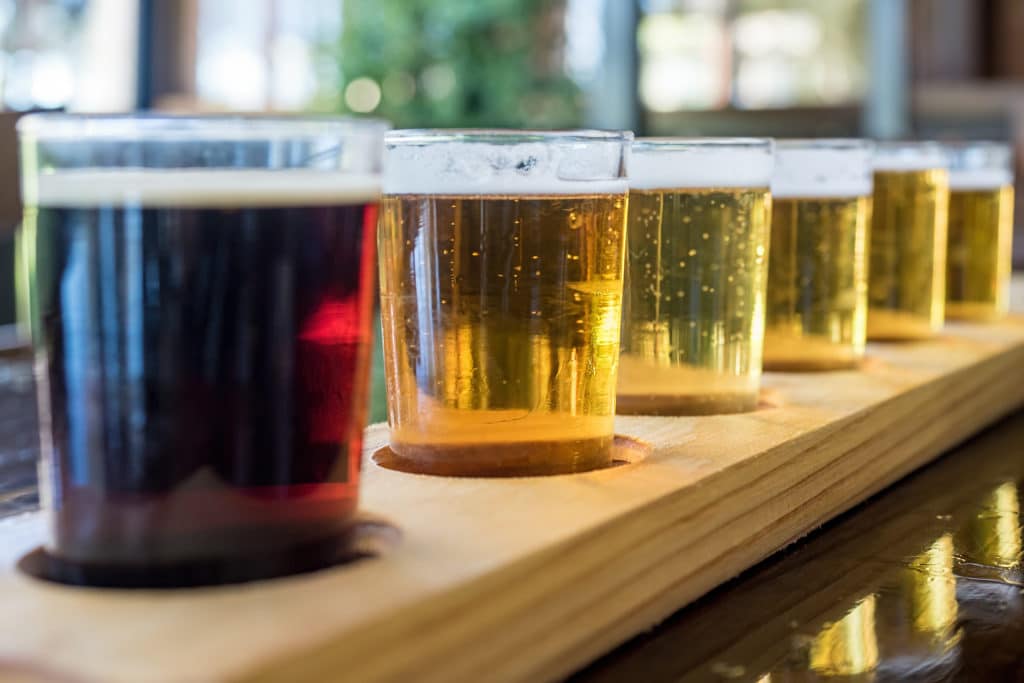 Bellingham Washington is a unique town with a ton of personality and a lot to explore! The Bellingham Cider Company is just a slice of what makes up this dynamic little city. It's a modern, growing city, mixed with the old town atmosphere of the Fairhaven neighborhood. Here you have access to both the mountains and the ocean, so outdoor activities abound. Bellingham is also known for their thriving food and restaurant scene. Local is a way of life here, where many eating establishments take advantage of the nearby farming community and get whole, organic ingredients straight from the land.
Support of these local businesses is more important now more than ever as a new economic landscape emerges in the wake of the COVID-19 pandemic. The small community businesses are struggling to stay afloat as this new normal surfaces. This is where you come in! Support of local restaurants is a vitally important part of moving forward.
One way you can help this community is by visiting one of the newer small businesses like the Bellingham Cider Company this summer. From an exceptionally distinctive seasonal menu of food to the diverse selection of cider on tap, this Bellingham spot is definitely worth a visit. Another way to support the local Bellingham economy is with a stay with us! Our small Bed and Breakfast is located 30 minutes outside of town. We offer a luxurious and comfortable place to get away and unwind. If you are looking to get out and stay at a "mini-resort" near beautiful Mt. Baker, book your room today!
5 Reasons to Visit Bellingham Cider Company
The restaurant and brewery scene in Bellingham is exploding right now with breweries lining the streets and providing a multitude of options to choose from. Known as a beer town for many years, Bellingham Washington is now becoming a hotspot for other craft beverages like craft cider. Among these is a standout. Bellingham Cider Company offers not only a wide selection of specialty ciders on tap but is also a destination delicious local seasonal food.
Founded in 2018, this establishment pours 6 flagship ciders crafted by cidermaker and co-owner Joshua Serface. We think that this special place is worth a visit this summer. Here are 5 reasons why you should stop by!
At Bellingham Cider Company cider is produced in small batches using Washington apples. Modern fermenting equipment is combined with traditional cider making methods resulting in a fresh-tasting beverage made 100% without sulfites, preservatives, or additives.
From a classic dry cider to rotating seasonals such as Flower Power, made with hibiscus or Harvest Spice made with real pumpkin, there is something for everyone at Bellingham Cider Company. The unusual flavors are sure to be something you've never seen on a menu of ciders before!
At Bellingham Cider Company a lot of thought and care goes into cider making, and they certainly don't skimp when it comes to the food they serve! The tagline for Bellingham Cider Company is "Fiercely local" and it shows in everything they produce. The menu is thoughtfully sourced from local farms and food artisans with selections of salads shared plates, "fiercely seasonal" entrees, and brunch. There are also many vegan/gluten-free options to choose from on the brunch and dinner menus. During COVID-19 Bellingham Cider Company has reopened as a takeout/delivery only restaurant. You can still order these delicious dishes online for curbside pickup or delivery.
The folks at Bellingham Cider Company care about the surrounding community and want to work in conjunction with other establishments such as local farms in the area in order to elevate this sense of community. Bellingham Cider Company runs their restaurant on 100% solar power. The goal is to be a valuable and sustainable part of the city of Bellingham. Support of this thoughtful, community-minded business especially during these uncertain times, shows what is held valuable and what the future local business landscape can look like.
It can't get any better than the location of the Bellingham Cider Company! This spot overlooks Bellingham Bay and is in close proximity to Maritime Heritage Park with sweeping waterfront views. Nearby is Chuckanut Brewery, Boundary Bay Brewery, and Aslan Brewing Company, as well as many others just in case you didn't get your fill at Bellingham Cider Company or are curious to see what else this amazing city has to offer. The more support of local Bellingham businesses the better!

Stay at our quiet bed and breakfast this summer
As the economy and businesses slowly begin the opening up process you may need a getaway this summer. We will be here to welcome you as a place to rest and recoup after a long winter and spring. Located just outside of Bellingham we not only have access to great restaurants and breweries but Mt. Baker is close by along with world-class hiking and plenty of other outdoor pursuits.
Our cozy and comfortable country inn is just what you need for a welcome change of pace and scenery. You'll get an amazing night of sleep in one of our two luxurious rooms with views of the mountains and Mt. Baker. We offer a delicious and nutritious breakfast, when possible, made with local and organic ingredients. If you are looking to escape to a serene setting close to the majesty of nature and unique communities book your stay with us today!