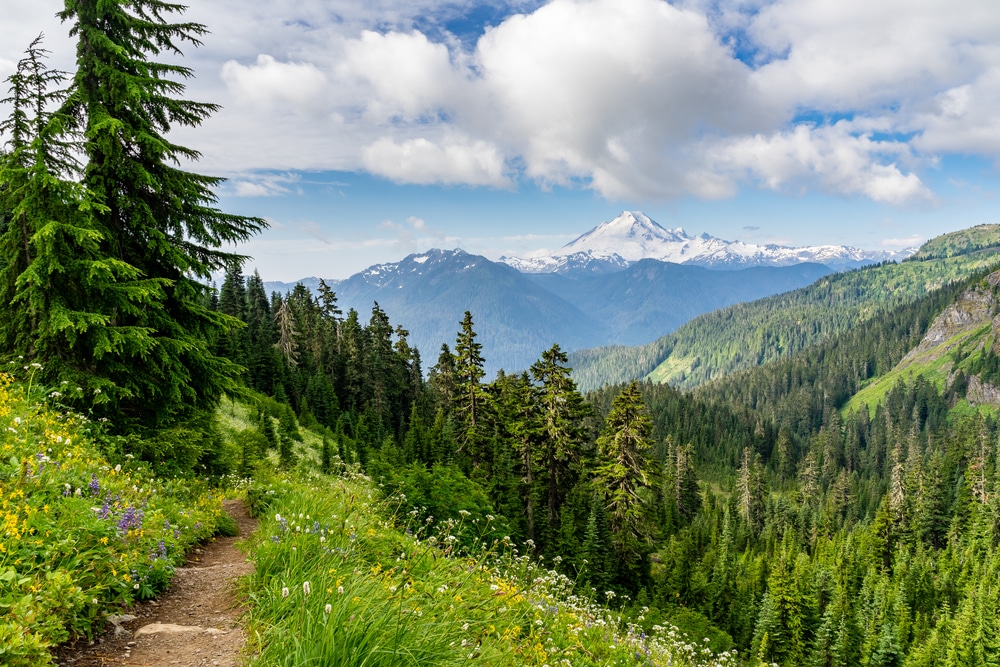 Mt. Baker hikes include a wide array of adventures that will lead you to incredible views of snow-capped mountains and majestic glaciers, to alpine meadows filled with a rainbow of summer wildflowers! This impressive area offers many options to get out and explore the Mt. Baker-Snoqualmie National Forest. Mt. Baker itself is an iconic peak that is an active volcano and is the centerpiece of many hikes in the area. The Mt. Baker Wilderness includes more than 50 miles of hiking trails and offers some of the most spectacular hiking in all of Washington.
Let our Bellingham bed and breakfast be your perfect escape this summer! Our cozy, quiet, and comfortable lodging can be the base camp for all of your Mt. Baker hikes and explorations. We are the closest luxury bed and breakfast to the Mt. Baker-Snoqualmie National Forest and after a day of adventure, you'll have peace of mind knowing that you will return to your beautifully appointed guest room set up with your ultimate comfort in mind.
At our casual yet elegant Washington inn, you'll be able to relax and unwind. The surrounding towns of Bellingham and Lynden are thriving communities with lots to do and see. If you are ready for the best getaway this summer, book your stay with us today!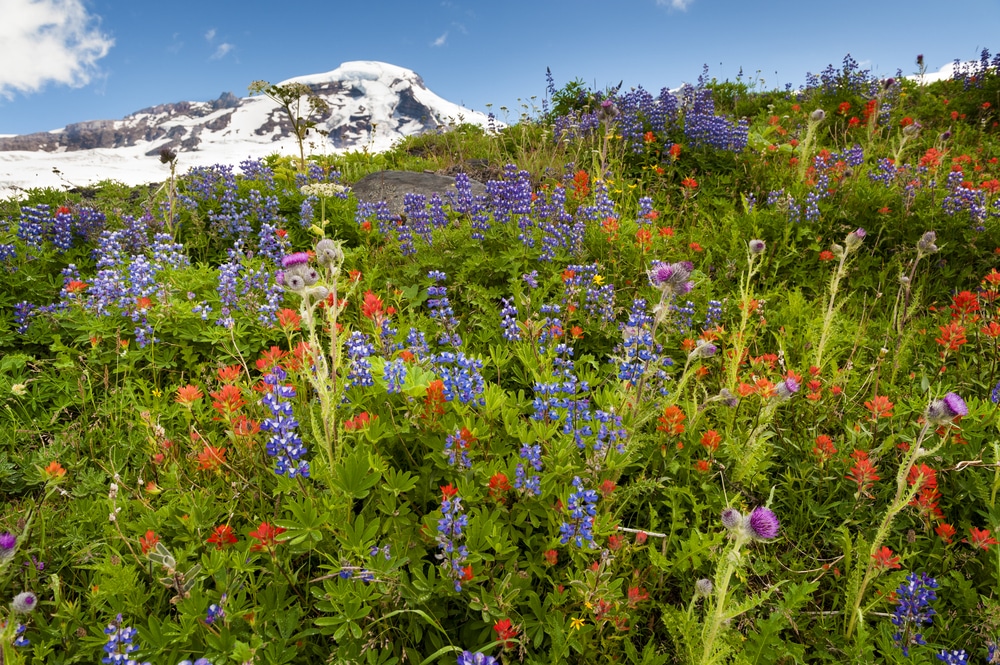 The Best Mt. Baker Hikes
When one thinks of the quintessential Pacific Northwest wilderness Mt. Baker hikes offer all of the classic components. Rugged mountains that emerge out of wildflower-speckled alpine meadows, beautiful lakes, and wildlife such as black bears, mountain goats, and marmots make up this magical landscape. Summer opens up many options for getting out and exploring this world-class area. Here are the best Mt. Baker hikes to check out this summer!
More Great Hikes Near Bellingham Worth Trying
There are hundreds of miles to explore in the Bellingham area! The city offers an extensive system of hiking trails where you'll still get the mountain views and beautiful forest walks. Chuckanut Mountain Park offers trail access to incredible natural areas with stunning views. These interconnecting trails combine Whatcom County Parks and Recreation, Larrabee State Park, City of Bellingham Parks, and the Washington Department of Fish and Wildlife.  Here some hikes near Bellingham worth checking out this summer on your next visit.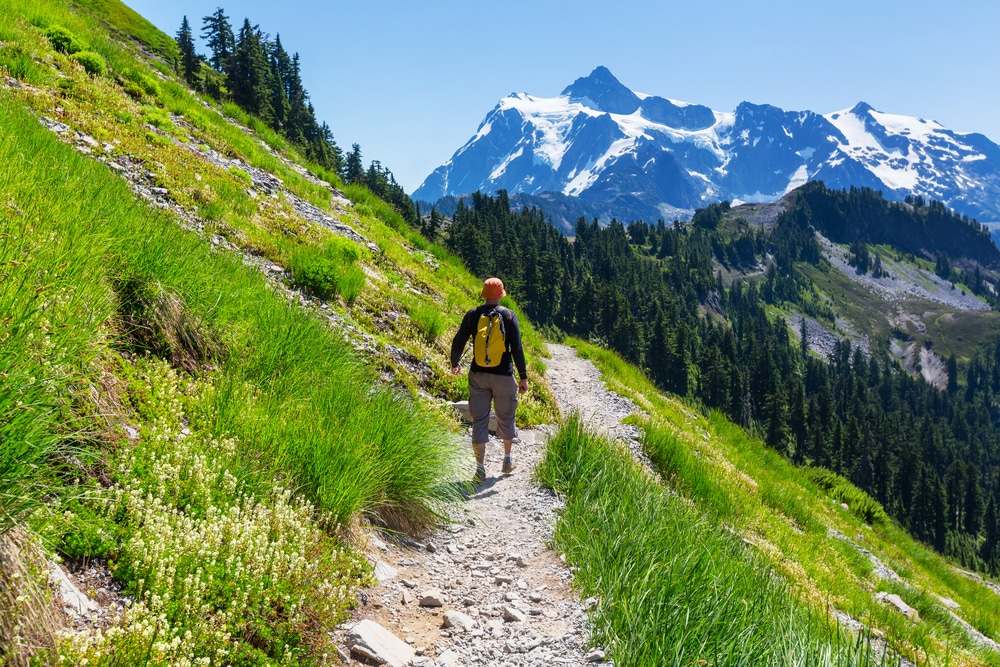 The Perfect Bellingham Lodging
Need an escape this summer? Our Bellingham lodging is the best choice for luxury accommodations so close to the Mt. Baker-Snoqualmie National Forest. You'll have peace of mind that after a day of adventure hiking around Mt. Baker you will be returning to a quiet, comfortable, and relaxing place to rest. In your beautifully appointed guest room, you'll get a great night's sleep on your 500 ct bedding.
Your private en-suite bath includes organic, biodegradable bath amenities to unwind with. We prepare a home-cooked meal, often using local and organic ingredients, to get your day started out right. If you want the ideal place to spend your vacation to Bellingham and the Mt. Baker area, book your stay with us today!